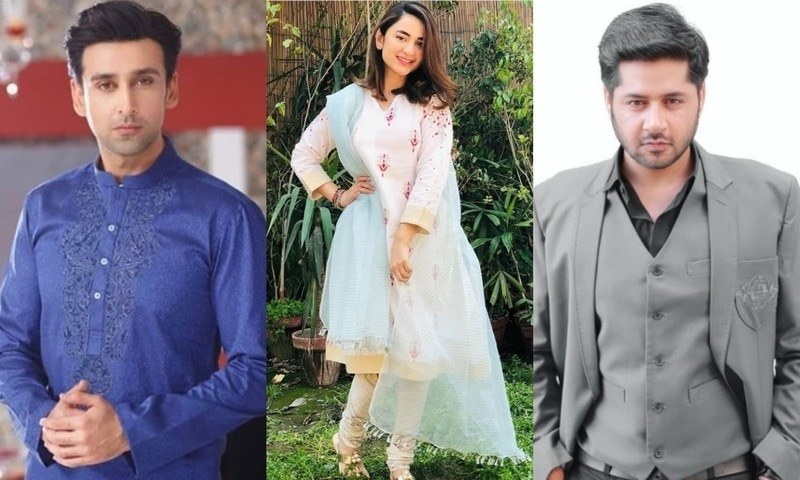 We live in a society where very less amount of people know the meaning of No. The concept of consent especially for women is very less to be seen. To endorse 'No Mean No', MD Productions came up with drama serial having a unique plot called Inkaar.
Penned down by Zafar Miraj and directed by Kashif Nisar, Inkaar is a serial based on the topic of rape having Yumna Zaidi, Sami Khan and Imran Ashraf at the pivotal roles.
The story revolves around a girl named Hajra who was betrayed in love by a university mate Rehan Chaudhary, the guy who tried raping her in the name of love, making Hajra lose her confidence and eventually quitting her studies. Shaayan another university mate of Hajra and her beau sent a proposal for her which was rejected by her straight away, on Shaayan's insistence when she narrated her devastating story to him, he seemed unaffected and accepted Hajra, ultimately getting them engaged.
Read: HIP Reviews Inkaar Episode 5: Yumna Zaidi Expressions and Confidence made her the Star of the Episode
The episode number six got on-aired on Monday which hastened the story. The recent episode was full of twists that created a completely different scenario from the last episodes. The evil and clever nature of Rehan was exposed yet again, while the love and respect of Hajra can be seen growing in the eyes of Shaayan. Whereas the suffering phase has yet again begun for Hajra whose life came back on track years after the horrific rape incident, she is no longer able to differentiate between a deceiver and a lover.
Zafar Miraj brought realism to the serial by not exaggerating love, it has close to reality scenes like the last one starring Sami Khan and Yumna Zaidi. As we all know of Shaayan who is a dearly respecting and an adoring character, madly in love with Hajra but like any common man taunted and answered her back when not given a chance to speak.
Talking about the acting performances, Sami Khan was the star of the episode. There was a major change in personality of Shaayan that was acted flawlessly by him. He proved his versatility by bringing varying attributes of Shaayan from angry to tormented, from caring to taunting in a single episode.
Yumna Zaidi and her strong character remained a deadly combination, highly appreciated by the viewers. The way Yumna depicted Hajra, a girl going through agony but still acting strongly in front of everyone is to be applauded.
Imran Ashraf was phenomenal as always. Playing Rehan Chaudhary after Bhola is the visual proof of the expertise he has as an actor. His dialogue delivery together with his body language and expressions are a perfect package. He has created a persona that gives you the villain vibes just by his presence.
The drama has entered a very exciting phase at the moment. Will Rehan's created fallacy blight the Hajra Shaayan relation or she will give Shaayan a chance to prove his point? All this will reveal in the upcoming episodes of Inkaar on Hum Tv every Monday 8 Pm.