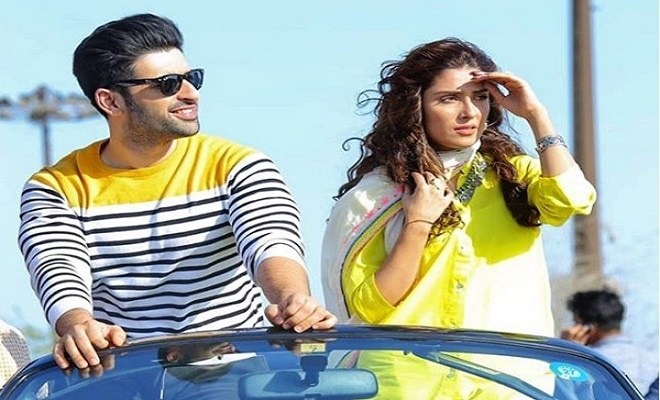 The OST video mainly revolves around Ayeza Khan, Junaid Khan, Momal Sheikh, and Muneeb Butt...

Once again after 'Koi Chand Rakh' the dazzling on-screen couple of Muneeb Butt and Ayeza Khan will be seen in the drama 'Yaariyan', directed by Syed Wajahat Hussain and produced by Geo TV. Along with Muneeb and Ayeza, Momal Sheikh and Junaid Khan are also sharing the screen for this TV Drama.
Along with the main cast, big names like Shagufta Ijaz, Mehmood Aslam, and Maryam Nafees will be joining the super-talented group of people for this dramatic love story.
The OST has a lot happening in it. Mainly it revolves around the story of Ayeza Khan, Junaid Khan, Momal Sheikh, and Muneeb Butt.
The lyrics of the OST 'Yaariyan' are provided by Qamar Nashad which are beautifully vocalized by Nabeel Shauqat and composed by Naveed Nashad.
The beginning of the OST is shot at a party when Junaid Khan enters with Momal Sheikh. As soon as Junaid makes eye contact with Ayeza Khan, the drama begins. Ayeza can be seen leaving the party. The scene changes and Muneeb Butt is seen head over heels in love with Ayeza Khan. When he proposes Ayeza, she rejects his offer and Muneeb is left heart-broken.
Read: Emotions are Running High in the New Teaser of 'Yaariyan'
The story quickly escalates and apparently, Ayeza and Junaid are now getting married! Well, now that's a twist and we surely need to watch the whole drama to know where the story leads to.