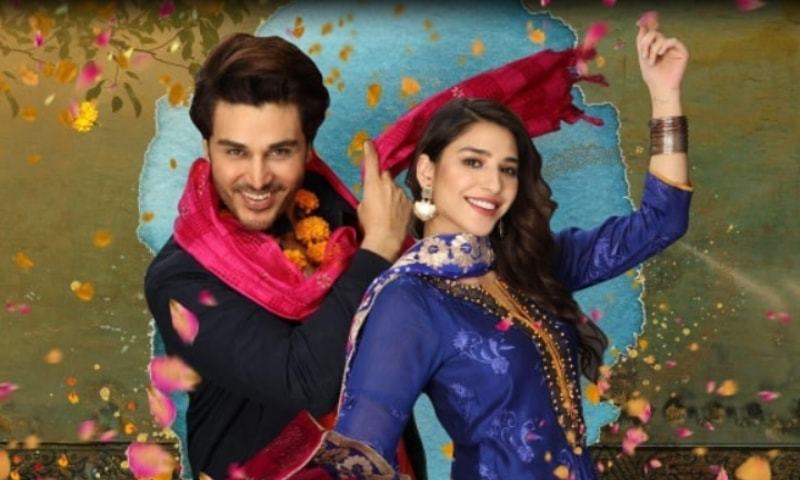 Ramsha and Ahsan Khan talk about their upcoming comedy play Shahrukh Ki Saliyaan...

Ahsan Khan and Ramsha Khan are two such talented actors that we literally follow each and every drama they decide to be a part of. With their natural flair for acting and having the ability to lose themselves in whatever character they don upon themselves, they are a pair to watch out for so recently when the news surfaced how the duo was pairing opposite one another for a comedy play produced by 7th Sky Entertainment with the ace producers Abdullah Kadwani and Asad Qureshi, and we naturally were thrilled!
Written by Dr Younis Butt, it would be a treat to see Ramsha play a light-hearted role as Khudparast and Kaisa Hai Naseeban have both been quite sober, so wanting to know more we got in touch with both stars and this is what they shared with us when asked about their characters and one another.
Read: Ramsha Khan Signs an Exciting Project Alongside Ahsan Khan
With ladies going first, Ramsha said,
'My character is assertive, practical and a realist. She's the smartest and the most independent in her household'.
Talking about what was it like working with Ahsan, Ramsha told us,
'My experience has been terrific so far, we're always laughing during and before the scenes. It's written wonderfully. It's been such a pleasure to work with Ahsan, he's super humble down to earth, extremely understanding. Easy to get along with. It's been a smooth ride, to be honest'
So what is Ahsan playing in this fun drama was what we just had to ask the actor whose powerful performances in the past has made him a big name in the industry today.
'I think I have hardly done comedy ever, Chupan Chupai was a comedy film but my character in it was not comical but in this, I am doing a full-fledged comical role as the story is that mixed with romance '.
All praise for the writer, Ahsan said,
'Dr Younis Butt is known for his comical / satire stuff that he does as we have also seen in the past like Misfit , Hum Sab Umeed Say Hain and Romeo Weds Heer to name a few so I wanted to do something light for a change and this was a great chance as the director Mazhar Moin is great and 7th Sky Productions are excellent , I am glad I am working with them once again'.
The cast besides Ramsha and Ahsan also includes Jawed Sheikh, Saba Faisal, Hina Bayat and Rehan Sheikh to name a few. With him already having shot for the drama for 20 days Ahsan was also quite impressed by Ramsha as he told us,
'Even though Ramsha is new, it is great to work with her as her response and acting is quite up to the mark so overall its a nice experience and quite enjoyable'.
Titled Shahrukh Ki Saliyaan, we can't wait to catch Ahsan and Ramsha together once it goes air soon!