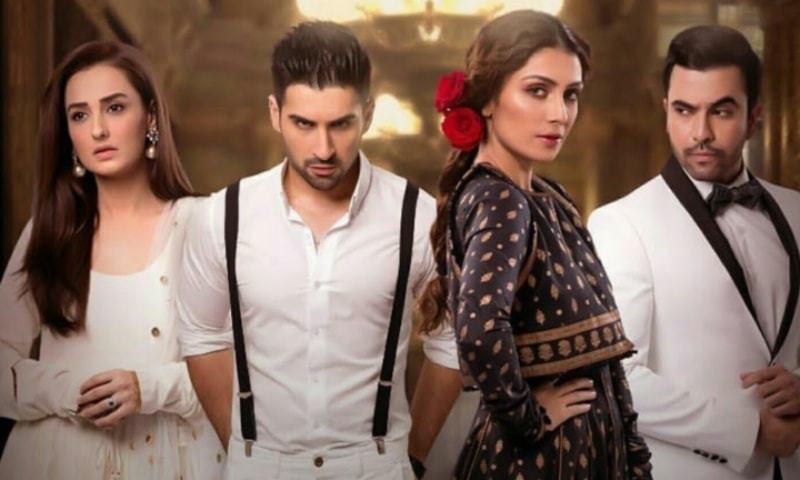 We were glued to our screens to see Yaariyan starrer Ayeza Khan, Muneeb Butt, Momal Sheikh, and Junaid Khan...

Ever since this year has begun we have been thrilled to see some wonderful plays come out on our TV screens like Cheekh, Ranjha Ranjha Kardi, Khudparast, Dil Kya Karay, Koi Chand Rakh and many more. But the charm to see a stellar cast in one particular project is something which excites us even today and that is why last night we were glued to our screens to see Yaariyan which stars Ayeza Khan, Muneeb Butt, Momal Sheikh, and Junaid Khan.
Written by Samina Aijaz, her story so far revolves around two sisters who are poles apart in every possible way. Sadia played by Momal and Zobia essayed by Ayeza don't even share the same point of view as Zobia is a fun loving girl who has her parents wrapped around her finger while Sadia is the responsible one who we feel is too naïve for Zobia who is clever beyond her age and that is what will make Sadia's life miserable in the future we feel.
So what else took place in Yaariyan last night? Well, read along to find out In case you missed it.
Read: Exclusive: Junaid Khan and Muneeb Butt Chat About New Play With Ayeza Khan
As we said Zobia and Sadia are sisters, Sadia is the eldest and married to Ahmer whose character played by Junaid Khan but their rukhsati is pending as her father is very family oriented person and wants it to happen only when all of his family members settled in abroad are in Pakistan (which seems like a difficult task).
Madly in love with one another, Sadia and Ahmer can't wait to be together. Now, on the other hand, Zobia is involved with a non-serious and rich kid called Umair character played by Muneeb Butt who we are sure is just taking her for a ride but she thinks that he will marry her hence the sneaking and meeting him behind her parents back.
Now one thing which we have to mention here is that the pairing of Ayeza and Muneeb is perfect as the duo is good looking and share amazing on-screen chemistry which was visible in every scene they were together in. From their expressions to dialogue delivery, the duo was, in fact, the highlight of the first episode. Now where Momal and Junaid are together this time around, their pair is mature and offers something new too but on the adequate side, to see what the fate of these two diverse couples will be is what is keeping us excited for the drama which we won't say is something out of the ordinary but it is definitely an emotional story as towards the end of the last night episode Umair, come to the house to meet Zobia and Sadia as it was her birthday but since Sadia did not like him and with her parents and Ahmer coming unexpectedly she tells Umair to leave forcefully but sadly gets seen with him as Zobia vanishes and leaves the two standing in front of everyone!
So with quite an interesting end and a beginning where we saw Zobia undergo a brain scan and then the story moving back to a few days, we have high hopes from Yaariyan and look forward to watching it next Friday at 8 pm only on Geo TV .