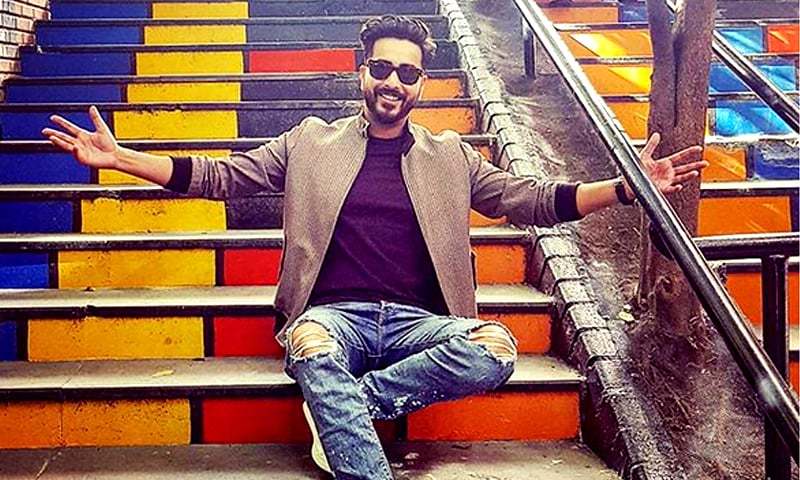 Shani is one of the seasoned musicians of Pakistan, says Nabeel...

Nabeel Qureshi, an immensely versatile director has given the industry the much needed change we often talk about. When it comes to making films close to reality, Nabeel Qureshi is the man.
The best thing about him is the manic passion with which he approaches his job. His contemporary style of filmmaking not only delivers a powerful message but most importantly entertains the audiences. His last outing for the silver screen Load Wedding fetched him many accolades and for an obvious reason, we all are curious to know what next he brings to the table for us.
Guess what? Nabeel Qureshi's next is a music video for Shani Arshad. Reflecting back to the past, Nabeel took a conventional start in his career by directing music videos, ads, and TV shows before making it big into films.
Speaking exclusively to HIP Nabeel confirmed: "Yes! I have teamed up with Shani Arshad for a music video. Interestingly Shani has been on board for all of my films; we share a great rapport together. He is one of the seasoned musicians of Pakistan, so yeah I am looking forward to it, making sure that whatever I do it must be done in a manner that is interesting and most importantly entertaining."
When prompted to reveal a bit about his next film, he said: "We are working on a very interesting script and one thing is for sure, this time around we'll surprise you."
For the unversed: Shani Arshad has proved his mettle on TV, films and other musical platforms. He has given some of the beautiful melodies for us to cherish; his journey is an inspiration to all the aspiring musicians. He has worked with some of the big names in the music industry of Pakistan including Junaid Jamshed, Atif Aslam, Abida Parveen, Rahat Fateh Ali Khan, Ali Zafar, Shafqat Amanat Ali Khan, Zeb Bangash, Meesha Shafi, QB, Hadiqa Kiyani, Shehzad Roy, Fakhir, Strings, Haroon, Jimmy Attre, Raheem Shah, Najam Sheraz, Fakhar-e-Alam, Aamir Zaki, Sajjad Ali. Arshad has been nominated twice for the Lux Style Awards. He appeared in Coke Studio Season 9 & 10 as singer and music producer.
We can't wait to witness magic on screen. What do you think? Let us know in the comment box.