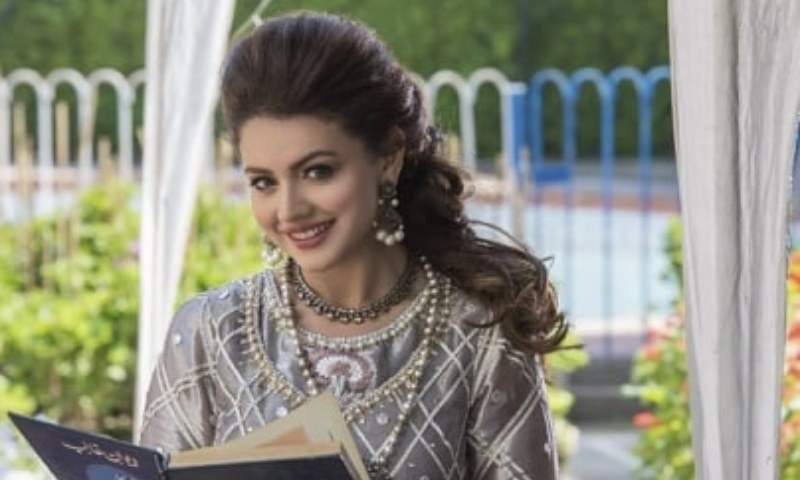 Zara Noor Abbas whom we feel is going to rock the world of cinema with Chhalawa and Paray Hat Love...
To see Mehwish Hayat on the big screen is nothing short of a treat as she has that glamour to herself which makes her stand out compared to other actresses but with the recent trailer release of her upcoming Wajahat Rauf film Chhalawa it seems that Zara Noor Abbas is all set to shine equally as bright as her on the big screen .
Yes, guys with us having just viewed the trailer, Zara is very impressive from her dialogue delivery to her ability to dance - she is a natural it seems and despite having seen bits of her we already can't wait to see her full-fledged on the big screen this Eid.
With the trailer of Chhalawa now out, we can't say that it is brilliant or very exciting as sadly it just seems like we watched snippets of Punjab Nahi Jaongi as that is what the vibe it gave but until unless the complete film is released we are going to reserve ourselves from further commenting on it .
Read: Wajahat Rauf's Third Film 'Chhalawa' is All Set to Release this Eid-ul-Fitr
A romantic comedy, the colors no doubt are wonderful and watching it as far as the cinematography is concerned will be a delight but when it comes to the story it seems quite predictable where both couples Mehwish Hayat, Azfar Rehman, and Zara Noor Abbas - Asad Siddiqui will eventually come together after all the typical family problems .
But then again since this is all set to release this Eid ul Fitr we think that to see a light-hearted film which does not require too much thinking is what just might click with the audiences as the music is impressive as it is upbeat and caters to all the moods, from romantic to sad this is one thing which we look forward to hearing more off in the coming weeks .
As we said above Mehwish is a star and she never disappoints and neither does Azfar Rehman as he too is a brilliant actor but Asad Siddiqui did not impress in the trailer at all. Producer, writer, and director Wajahat Rauf have also featured his son, Aashir, in the film and we found him to be quite a pleasant addition along with the legendary Mehmood Aslam who is very impressive in his latest avatar.
So hoping the movie will be better than the trailer, we would like to wish Chhalawa all the very best as it marks the debut of Azfar Rehamn as the main lead, Asad Siddiqui as well as Zara Noor Abbas whom we feel is going to rock the world of cinema with this and Paray Hat Love.