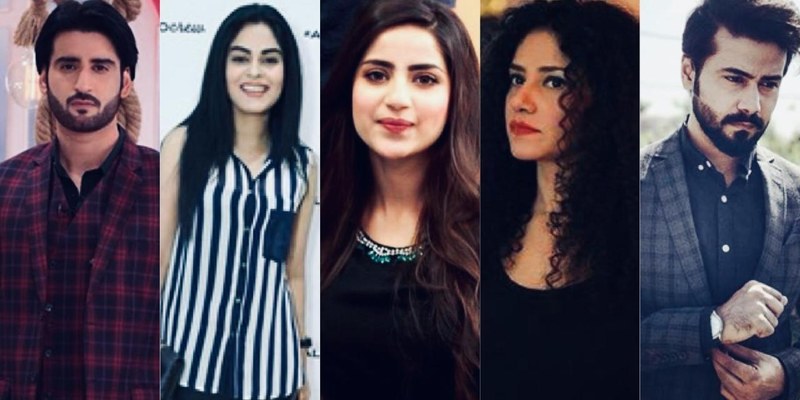 Saboor Aly, who is a dynamic and beautiful Pakistani actress, has always shown her great acting skills through...
Saboor Aly, who is a dynamic and beautiful Pakistani actress, has always shown her great acting skills through various Drama serials. she has always been portraying her characters flawlessly. Most recently, social media was flooded with the rumours of Saboor Aly saying that she tried to commit suicide and was rushed to the hospital. But later on, Saboor denounced all the rumours about her suicide through a post on her Instagram in which she cleared the reason for being hospitalized was a bad food poisoning. She also requested everyone that 'Not to spread such rumours about someone's mental health and death'.
On this matter, HIP connected to some fellow stars who shared their stance and views on rumours being spread about any celebrity.
Drama serial Bandh Khirkiyaan star Aagha Ali said that: "Honestly, It doesn't surprise to hear any rumours about celebrities. It is a part of our game. I have a song coming out and I read a different story regarding that every day, and I think It is just fine."
Amar Khan, who played the amazing role in drama Belapur ki Dayan said: "I think it's against morality and one's ethics to circulate baseless rumours that too about suicide. Actors are subject to public scrutiny, but there should be a line drawn which does not affect their personal lives and privacy. Saboor is a dear friend and a very brave woman with a strong upbringing. Such rumours are a shocker!".
The brilliant actress and director Angeline Malik shared her views on the rumor of Saboor Aly's suicide and said: "First of all it's very sad how a false news can go viral without any authenticity, in these sensitive times and an issue, so intense one should be very careful... celebrities are influencers and any false news of this intensity can cause a lot of damage. I would insist and implore people not to be part of such negativity, and one more thing I insist upon please respect people's privacy celebrity or no celebrity, everyone has a private life, let's learn to spread love and respect every human being".
Nazar-e-Badd star Ali Abbas said: 'Just heard about the rumours regarding Saboor Aly. I strongly feel that actors are a public figure, but having said that we are only open to criticism or analysis on our work which is for public...no actor is accountable for a finger pointing on our personal lives...this matter true or false is very, very personal and on behalf of the fraternity I would like to appeal to all that let it be that way."
In a nutshell, the stars emphasized not to point at any celebrity's personal life and not to spread false rumours regarding any matter that a star has going on in their own life. Even though they are a public figure, but they have a life of their own and it is ethically wrong to intervene in it.