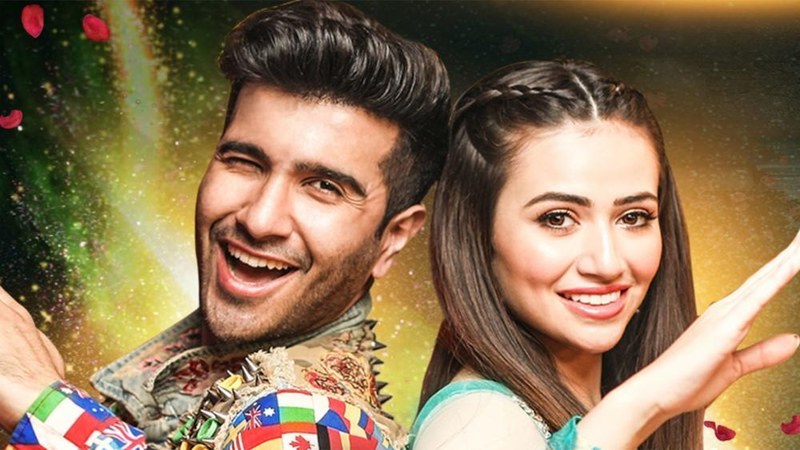 Witty dialogues and chemistry of Feroze and Sana bring in a high dose of entertainment in Romeo weds Heer...

The combination of quippy dialogues and perfect acting, Romeo Weds Heer is a mega project of the dynamic duo of Abdullah Kadwani and Asad Qureshi under the banner of 7th Sky Entertainment that brightens up our Sundays with the family entertainment relished by all. Based on two contradicting characters Romeo and Heer played by the aced sensation of industry Feroz Khan and Sana Javed respectively. The serial contains a unique plot, vibrant OST and perfect direction that is an all-in-all thrill for the fans.
In the previous episodes, the couple after an adventurous wedding and wedding night decided to go on honeymoon to have some time together but as their families are, they were not left alone there too, and both the families were among the newlyweds on their honeymoon.
Read: HIP Reviews Romeo Weds Heer Episode 26: Feroze Khan and Sana Javed's Magnificent Chemistry On-screen
Episode number 30 that on-aired on Sunday, brought back in some old characters which augmented the thrill. Heer the dominating wife has now also developed the annoying wife's character, while the family fights, Nazar getting upset and Aflatoon's senseless actions remain constant giving the usual humour to the audience. Having the on-point witty dialogues by the Hum Sab Umeed Say Hain famed Dr Younis Butt and stunning chemistry between the lead, the episode will surely give you a high dose of entertainment.
Talking about the acting performance, Sana Javed has perfectly moulded herself in the assigned role, her dominating expressions plus the dialogue delivery is the perfect combination.
Feroz Khan, on the other hand, is magnificent as Romeo, trying to show his supremacy but failing miserably. His expressions will surely make you feel for him.
The drama is giving us the constant entertainment every weekend, to see how the inclusion of the old characters will accelerate the story tune into Geo Entertainment every Sunday at 8 pm.