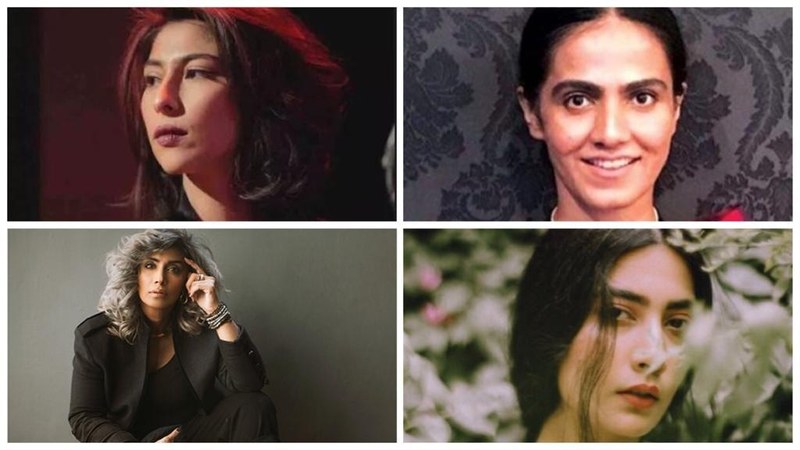 Lux Style Award is considered to be the most prestigious and esteemed awards in Pakistan. It has been acknowledging...

Lux Style Award is considered to be the most prestigious and esteemed awards in Pakistan. It has been acknowledging and appreciating the talented people of our entertainment, music and fashion industry since 2002. Over time, it has grown bigger and better. However, this year when the nominations for the awards were announced, it did not sit well with some of the nominees.
Read: Ahsan Khan Lends Support to Lux Style Awards Post Nomination Quarrel!
Their point being that LSA has nominated an alleged harasser without giving it a second thought. The first person to highlight this point was the model, Eman Suleman, who has been nominated in the category of Best Emerging Talent in Fashion. In an Instagram post, she announced that although she is honoured to be nominated, she does not feel any joy. She said that she does not wish to be a part of an accolade that is shared with an alleged harasser.
Recently, the distinguished fashion label, Generation and the hair and makeup maestro, Saima Bargfrede has come forward to boycott the awards collectively. In a joint statement, they announced that they will not be attending the award ceremony this year due to the inclusion of a nominee who has been accused by multiple women of sexual misconduct.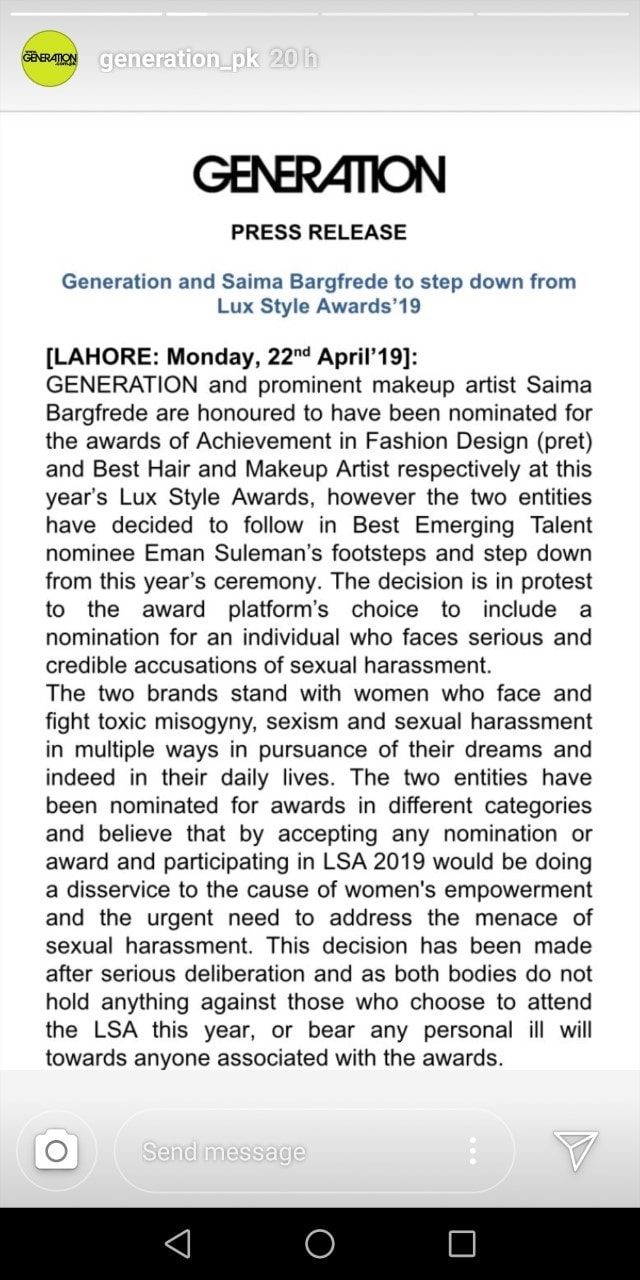 They announced their decision in a social media post which said, "The two brands stand with women who face and fight toxic misogyny, sexism and sexual harassment in multiple ways in pursuance of their dreams and indeed in their daily lives. The two entities have been nominated for awards in different categories and believe that by accepting any nomination or award and participating in LSA 2019 would be doing a disservice to the cause of women's empowerment and the urgent need to address the menace of sexual harassment."
Furthermore, they said, "This decision has been made after serious deliberation and as both bodies do not hold anything against those who choose to attend the LSA this year, or bear any personal ill will towards anyone associated with the awards."
After Generation and Saima Bargfrede came forward with their decision, the ace musician, Meesha Shafi, spoke up about the on-going debate. In a Twitter post, she thanked everyone who boycotted LSA and said that she considers their words and actions her award. She also said, "In a perfect world, I would love to see women retain their space in the industry while being safe, so that the cost of speaking up is minimized, or even done away with altogether. With brave women like these, I feel optimistic about getting there one day." Her song, 'Mein', has been nominated this year. While talking about her nominee, she said that Mein is a song about finding one's true self and being one's our hero. She wrote this song at a particularly difficult time in her life when she needed to be all of these things. Finally, she requested that her name and work be removed from the life of nominations.
The talented hairstylist and makeup artist, Omayr Waqar, brought forward LSA's last year's statement which was to stand with the victims of sexual harassment and use LSA as the Launchpad for the movement. Omar Waqar called them out on their contradictory actions and said that when big platforms like LSA go against their words, it shows that they do not care for the cause. He also said that it seems like they just want attention and maintain their good image in public. He also applauded Generation, Saima Bargfrede and Eman Suleman for stepping down from their nominations.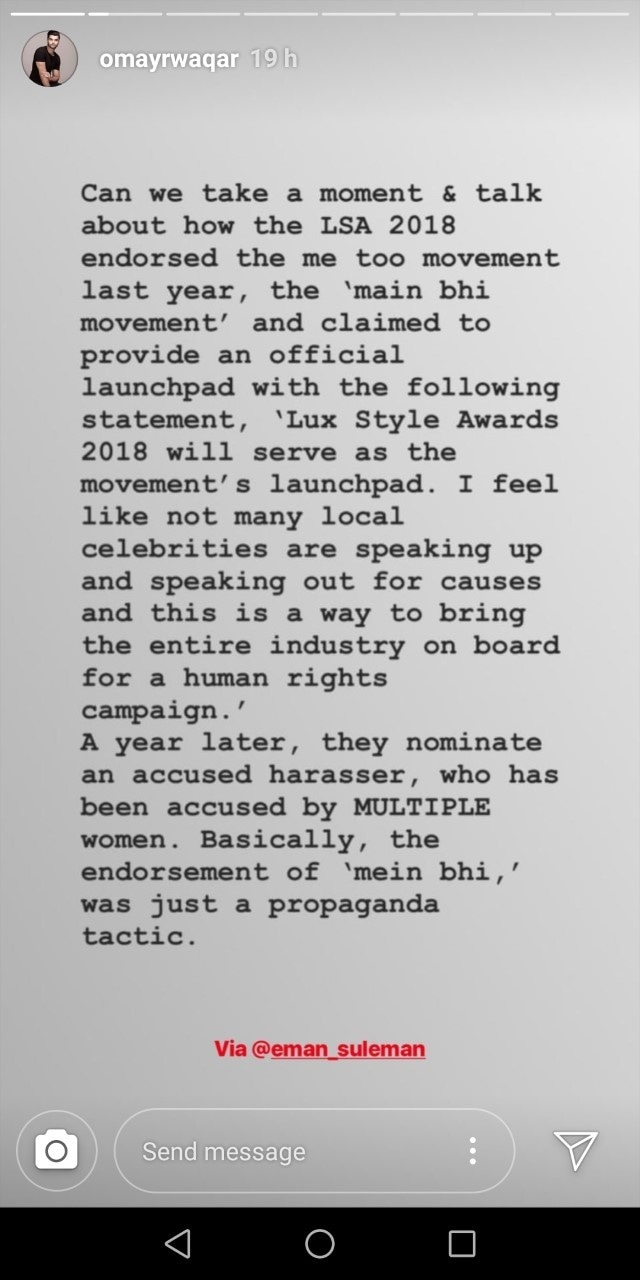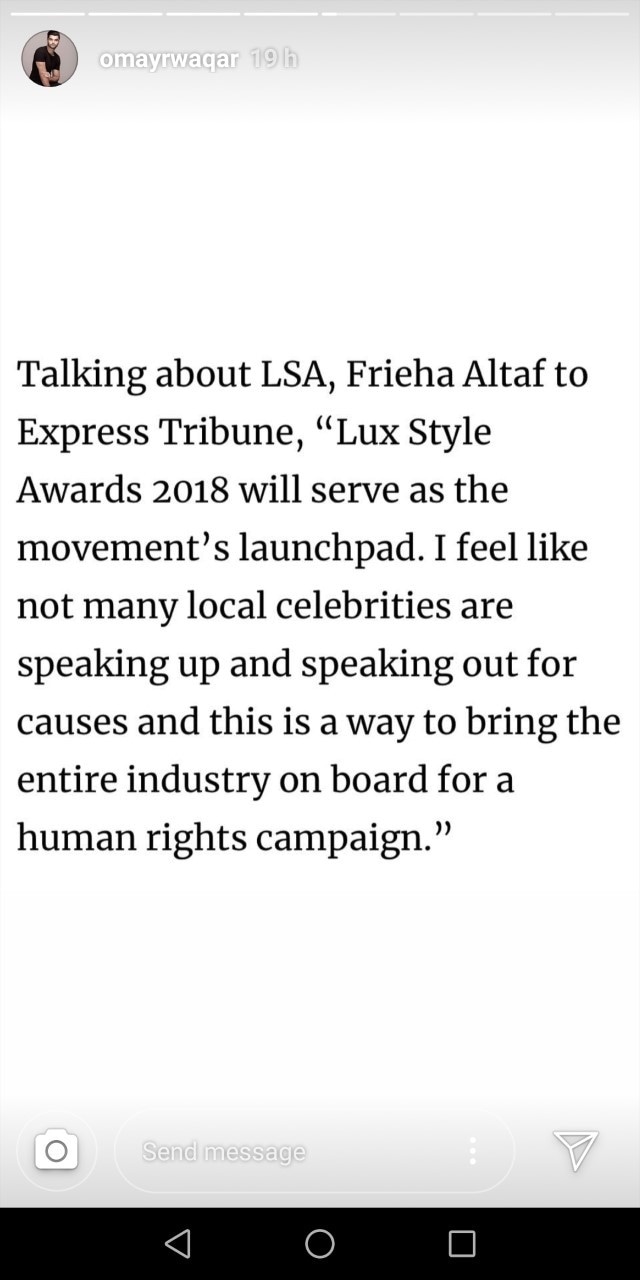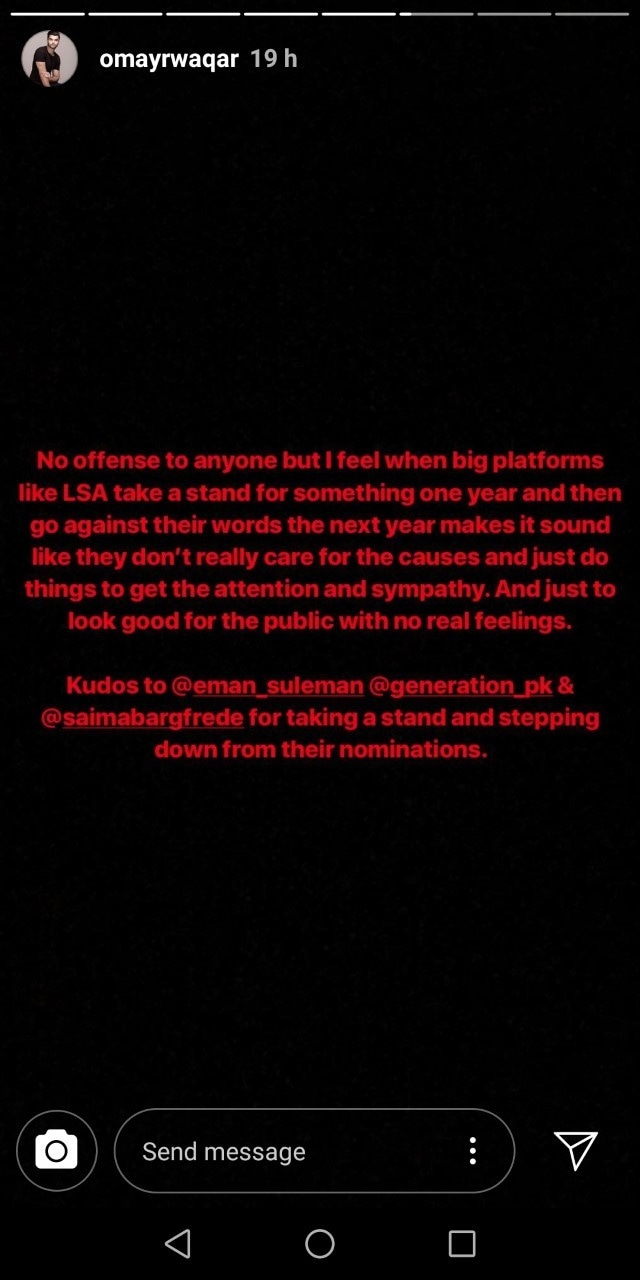 The decision to boycott from such big names is applaudable and much-needed. It is about time that we learn to call a spade a spade and not worry about our 'image'.