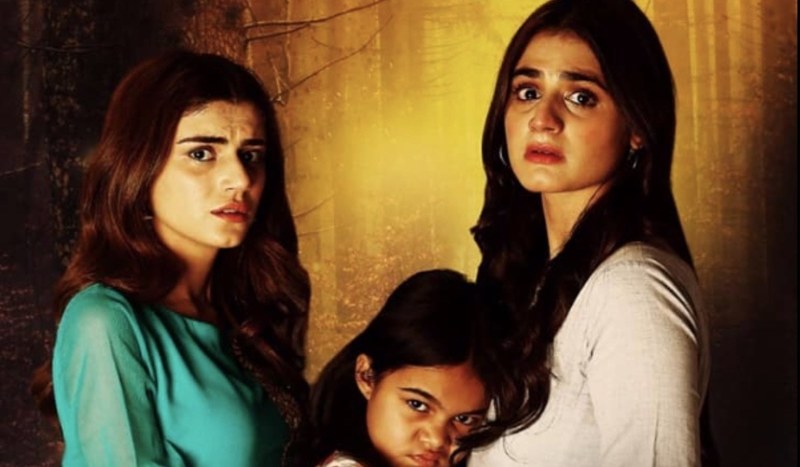 Finally, this drama serial that revolved around black magic, supernatural powers and their horrendous effects on people came to an end and that too on a positive note. There is no power mightier than that of Almighty and this is what it portrayed. The storyline was majorly convincing because this is what is very commonly practised while not in view in the society we live in. A happy household blooming with health, happiness, peace and cheers can turn to the opposite within days because of these ill-doings and that is exactly what Bandish showed. The lesson taught was very powerful and this made the drama a must watch despite the creepiness and frightful vibes it spread throughout.
Another important aspect which I personally feel was a positive one about Bandish is that it depicted the strength of women and their determination. In the industry where most dramas are showing women as an epitome of pity and sympathy, Bandish showed the other side of women as strong beings, steadfast in their nature and decisions and not easily ready to give up. All female characters in this drama that include Hira Salman, Marina Khan, Zubab Rana, Farah Shah, Zainab Ahmed and few others played their roles so well and till the end was fighting for the fulfilment of their purposes.
In the previous episode, we saw Junaid getting paralyzed. Sumbul hypnotized the hospital staff and took Sandal to her creepy residence where she can perform a dark deed in order to continue her ill practices. Sumbul, for this purpose also assigned a task to Sania whom Abyaan forced to meet her because he was possessed by Antosh, Sumbul's deity.
Read: HIP Reviews Bandish Episode 23-24: Classic Acting by Marina Khan
Madiha took help from Murshid Sahab and started reciting the wazeefa he gave to counter fire Sumbul's magic and that made Sania shook back to realization and she recalled her memory. Sumbul turned to fire and vanished because she couldn't get successful in her magical deed and got caught up in her own practices. Everything got back to happy and normal and Sandal was rescued and brought back home by Madiha to live together.
Farah Shah who played the role of Sumbul has outdone her performances by this character and the credit goes to her for her exceptional performance. The male cast cannot be ignored too for their profound acting skills and together as a team along with director Aabis Raza, they made Bandish successful.