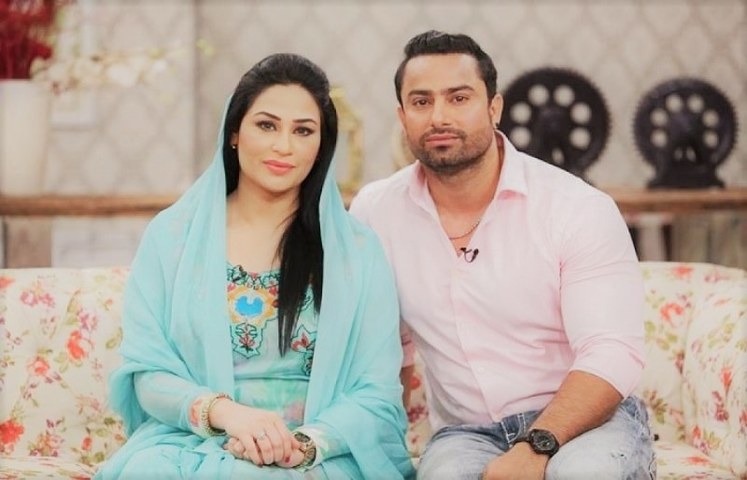 After some unavoidable situations, the couple called it quits and announced their divorce...

Renowned vocalist Humaira Arshad and model-actor Ahmed Butt parted ways officially after a long-running legal battle, ending their troubled relationship of around 14 years. The couple got married in 2004 and after some years of their marriage, their relationship started going downhill. Since the last few years, they came under limelight for quite a lot of times for all the wrong reasons. They have been embroiled in a contentious split for years and have made several attempts to part ways.
Read: Humera Arshad requests people not to comment on her marriage!
The court had issued two divorce notices to Ahmed Butt earlier on Humaira Arshad's request but the couple patched up after that. However, after some unavoidable situations, the couple called it quits and announced their divorce in the presence of both families and with mutual agreement.
Talking to a local daily (Express Tribune), Humaira said that "Our divorce was ultimately finalised on Monday after mutual understanding. This divorce was a mutual decision and neither of us have any complaints with each other". She added that, "We did this for our son, for his future. I am satisfied with my divorce and will now focus on my work and singing career as many new opportunities are coming my way."
Ahmed Butt also shared the news and said that "We have finally divorced each other and I have the custody of our son. Humaira Arshad is longer related to me. I humbly request everyone to give us the time and space to cope up with this personal matter. He also said that, "Now that the divorce has been finalised, I also request Humaira Arshad to no longer refer to me as her husband on any platform."
It was also found out that Ahmed Butt, who now has the custody of their son, will be moving to the US soon, while Humaira is planning to focus on her singing career.