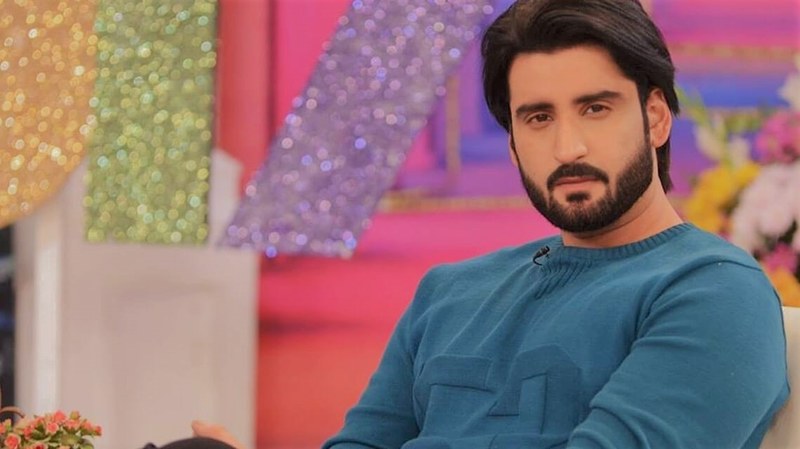 Aagha Ali revealing the news in an interview he also shared how he wanted to work in his own films first...
Aagha Ali is one such actor who has carved out a very steady and loyal fan following for himself in the industry, based purely on merit. A singer as well, Aagha also made news with his song Mein Wohi Aashiq and even got a record deal with ARY Musik to release his album Rockstar. With him having won us over in Bandh Khirkiyan and now in Muthi Bhar Chahat, the actor is busy shooting left, right and centre with new projects and also has a song called Dil Haraa coming out soon.
But the reason why we are talking about him today is that recently in an interview with Hum News Aagha revealed that he had been offered a Punjabi film from India and that just made us sit up and hear the full story with attention as he said,
'I don't want to make a debut in an Indian Punjabi film I rather make it in my own Pakistani movie and then go on'
Read: Exclusive: Aagha Ali Pairs Up With Hina Altaf and Amar Khan For His Next
Well, that would indeed be exciting as we feel that Aagha does have that cinematic personality to himself but at the moment the actor is quite busy shooting for a drama opposite Hina Altaf and Amar Khan which he had revealed to us in an earlier conversation where he said,
"I am playing a very rich young guy, who is sensitive, stylish and this time even positive."
With things looking quite exciting for the actor/singer we look forward to watching Aagha on the big screen hopefully soon!