Fans question why the Lux Style Awards supported the #Metoo Movement in 2018 and now going all against it?...

Flashback to Lux Style Awards 2018 – the avid supporter of the #Metoo Movement. They wanted to bring awareness to the international movement. Following the example of the Grammy Awards (where the celebrities wore black) Shehzad Roy, performed his song, "Kiya derta hai" along with 36 other big names including Aima Baig and Gohar Mumtaz. Frieha Altaf was quoted in the Express Tribune saying, "Lux Style Awards 2018 will serve as the movement's launchpad. I feel that not many local celebrities are speaking up and speaking out for causes and this is the way to bring the entire industry on board for a human rights campaign."
Back to the present - Lux Style Awards 2019, have nominees pulling out as a protest, against an alleged "harasser" being nominated!
Jami Jamshed, famed for his direction, decided to protest in an e unique way. He took "drag it out onto the roads" rather literally.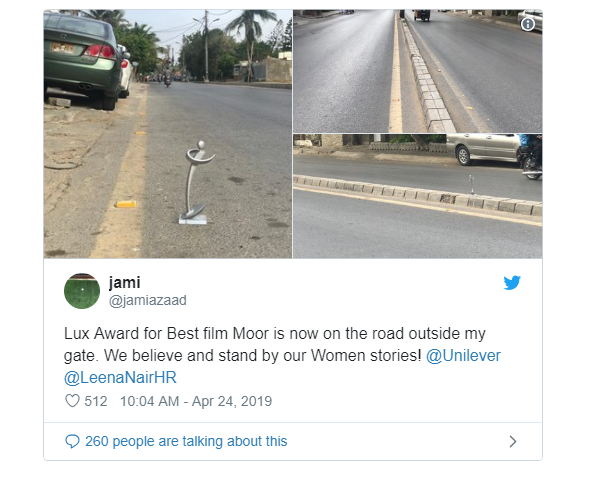 Some artists, though, did not believe this was dignified behaviour. Ahmed Ali Butt, who hosted the event last year, believes:
While Imaan Ali, had something to say as well.
Some fans felt disappointed in her, while others supported her opinion. She felt the need second her opinion and posted further to clarify her position – a post from the Film Jury itself.
Shamoon Abbasi questioned the behaviour of those who had withdrawn and was very critical of Jami's move.
Meanwhile, more nominees have withdrawn their names from the awards.
While, the opinion that the Lux Style Awards has a dignity that needs to be respected, may be correct, there is one more question calling for attention. Is the Lux Style Award going to fail in supporting the #Metoo movement? Freiha Altaf has promised otherwise.
She has made her statement to "uphold" her values, but what is interesting to note, is her use of the word "if" - "if I do #lsa 2019"...
The way the situation is going though, we really hope she does.
Read: Lux Style Awards issues statement after several nominees boycott - Express Tribune