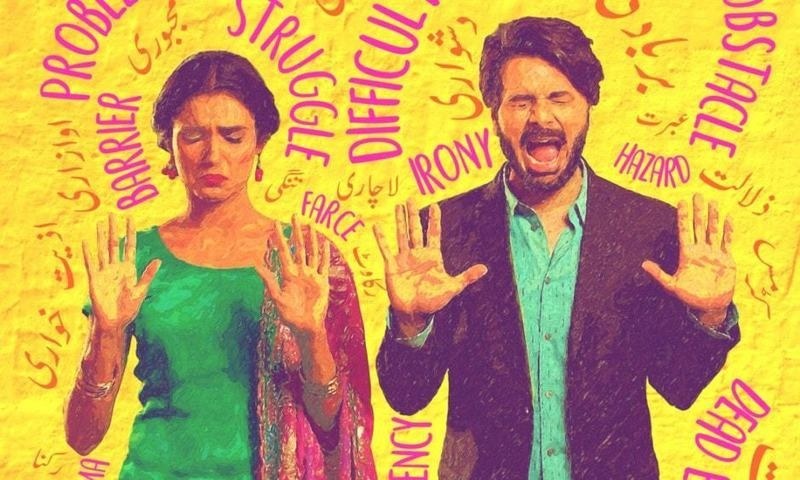 Amna Ilyas has left us in awe with her perfect comic timing and on-screen presence...

Recently we finally got to see the teaser of the Amna Ilyas starrer 'Ready Steady No' which we personally loved and it actually got us wanting to see the trailer of it very soon as it came across as a light-hearted film which should not be missed at any cost. So with us just having seen the trailer, we now can't wait to watch it on the big screen soon as besides a stellar cast its story is interesting as well.
Directed by Hisham Bin Munawar, one thing which we really liked was the fact that it was a well-edited trailer which showed how a couple was trying to get married but somehow or another obstacle would come in their way which would prevent that.
Read: HIP Exclusive: Amna Ilyas' Ready Steady No set to release this November
A big change from the glamorous commercial cinema, the film comes across as very natural and we think that is what will help in connecting with the audiences as there is zero glam attached to it hence making all the characters have a very realistic look and feel.
But one thing which stood out the most in the trailer was the presence of Amna Ilyas, who has that cinematic quality in her which, to be honest, has made us a fan of hers. From her expressions to her comic timing, we have a feeling she will not disappoint one bit.
Besides Amna, the film also stars the legendary Salman Shahid, Ismail Tara, and Faisal Saif to name a few and all share an amazing on-screen chemistry which we are looking forward to watching as well as each seems to get entangled in a web of complicated relationships and how will they get out of it is what we want to know!
So an impressive trailer we can't wait to see Ready Steady No on 18th November once it releases as it seems like a perfect blend of emotions and comedy all rolled into one!