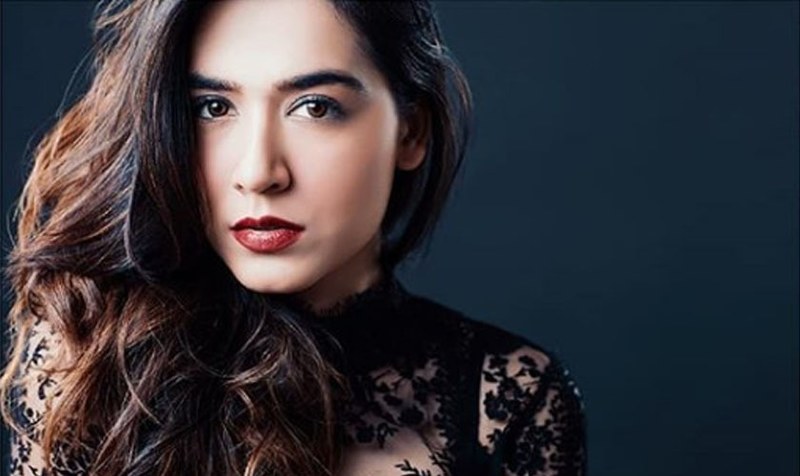 Mansha Pasha talked about her upbringing and her views about the stereotyping of women in our dramas...

Although Mansha Pasha started her career with Humsafar, she rose to fame when she starred in Zindagi Gulzar Hai. Since then, she has given us many memorable characters in dramas like Aangan, Mera Naam Yusuf Hai, Jhoot, etc. Mansha Pasha made her film debut with Chalay Thay Saath which was released in 2017. With the release of her latest film, Laal Kabootar, all eyes are on Mansha Pasha. While the film itself has gained a lot of praise and appreciation, the credit goes to the brilliant performances by all the actors.
In an intimate interview with Fifi Haroon of BBC Urdu, Mansha Pasha talked about her character in Laal Kabootar, her upbringing and her views about stereotyping of women in our dramas. While talking about the film, she expressed her gratitude and joy over the success of Laal Kabootar. Not only was her performance was appreciated, but people also loved every aspect of the film.
While talking about her unique name, Mansha said that at her birth, her family was expecting a boy but had a girl instead. Her grandmother decided to name her Mansha as it means God's will. However, her parents raised her and her sisters to stand on their feet and take control of their lives.
While talking about feminism in Pakistan, Mansha said that she does not agree with the stern masculine and feminine roles in our society. In our dramas, stereotypical roles are commonly seen. If a woman is modern and independent, she is considered evil. Most of the characters in our dramas are black or white. However, Mansha tends to avoid the characters which are leaning towards clichéd mindset.
Mansha further said that she strongly believes that a real woman can be whoever she wants to be and should be. Although it's not easy for all women, whoever can fight for their rights and fulfil their dreams, should pave the way for others. All women should have the right to choose. Due to the social construct and patriarchal mentality of our society, women have to face difficulties and are not appreciated for their successes the way they deserve.
Read: لال کبوتر کی اداکارہ منشا پاشا کو ڈانس کرنے کا شوق کیوں ہے؟ Courtesy BBC Urdu Entertainment
Recently, we have seen many changes taking place in our entertainment industry. Finally, the characters written for women are becoming diverse and unconventional. Our actresses are making smart choices in choosing their roles. They do not want to be overshadowed by men anymore and want their message to be conveyed properly. Finally, women are embracing their true selves and helping other women find their voice.