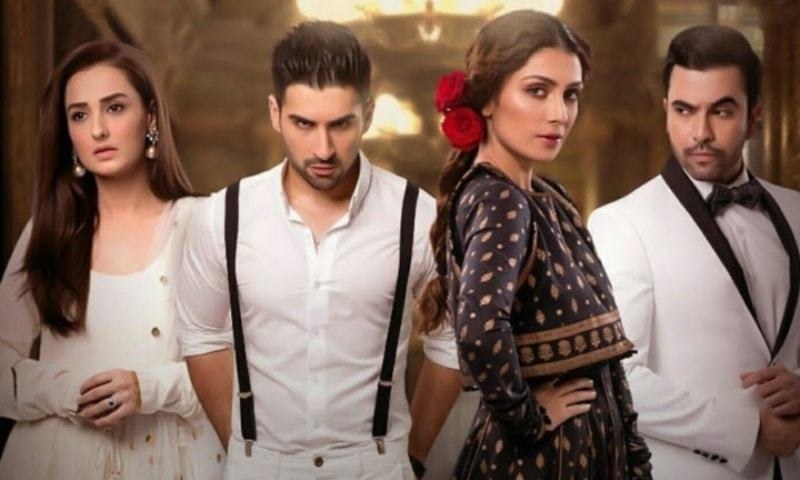 The story so far seems predictable but since a stellar cast is on board we are hoping to see a gripping tale emerge soon

Last week we saw the beginning of the highly awaited Ayeza Khan and Muneeb Butt starrer called Yaariyan which also has Junaid Khan and Momal Sheikh on board. With the story has begun with a bang, the second episode last night was sadly not as exciting as the first.
Written by Samina Aijaz, we do understand the fact that the story is about two sisters who are very different and with Ayeza playing the role of the younger one called Zobia the recent development in the story has somehow given us a hint that the coming weeks are going to be rather predictable and that is what we were not expecting from Yaariyan as the cast is so amazing that we had hoped the story would be different as well .
But since this is only the second episode, we are going to give the play few more chances to pace things up and who knows midway it may actually climb up to our top most watched plays list!
Read: HIP Reviews 'Yaariyan' Episode 1: Muneeb Butt and Ayeza Khan Steal the Show
So what happened in the latest episode of Yaariyan last night? Well, read along to find out in case you missed it.
Zoobia is a selfish person and that we already know through her actions but Sadia essayed by Momal is a sweetheart so when she is seen with Umair (Muneeb Butt) we literally closed our eyes as we knew something bad was going to happen and it does as Zobia ends up hitting her head against a hard surface as she tries to free Sadia up from their fathers beating who by the way is dead sure that Sadia just tarnished his reputation within a blink of an eye .
A typical reaction, from here the story showed how Sadia is left crying her eyes out as no one believes her innocence which also results in her fiancé Ahmar (Junaid Khan) distancing himself. But with him trying to figure out how could a decent person like her betray him we had hoped that he would at least try to listen to her side as well but sadly is stopped by his mother.
With Sadia upset about Zobia she hopes the truth comes out soon and with Zobia now gaining consciousness lets see whether she does tell everyone that Umair was, in fact, her boyfriend and not Sadia's!
Now If we go towards the acting part than this week Momal Sheikh and Muneeb Butt won us over as within an hour we saw many shades to their character and each was portrayed very well by the duo. So will Zobia stand up for Sadia or will she like a typical younger sister not give a hoot about her sibling and end up ruining everything for the nice Sadia is what we look forward to finding out next Friday at 8 pm only on Geo TV.