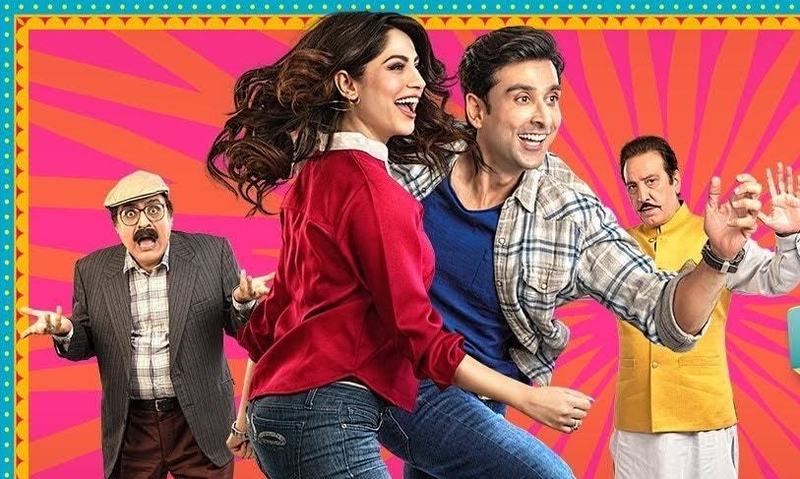 This film will leave you laughing to no end, says Hassan Zia on the trailer release of Wrong No. 2...

The makers of wrong no and Mehrunisa V Lub U are back with another exciting movie and sequel of Wrong no, Wrong No 2 and the much-awaited trailer of Wrong No 2 is now out and it is filled with so much drama, love, music, and dances!
The cast of the film includes Neelum Munir, Sami Khan, Jawaid Sheikh, Danish Nawaz, Yasir Nawaz, Ahmed Hassan, Ashraf Khan, Shafqat Cheema, Sana Fakhar. It is produced by Sheikh Amjad Rasheed and Hassan Zia. The story is written by Danish Nawaz and the courtesy of the dialogues goes to Ahmed Hassan.
Hassan Zia says, "The filming of the movie has been no less of an adventure for us either, and we are confident this film will leave you laughing to no end."
The director of the film, Yasir Nawaz mentioned, "With the mass acceptance that the Wrong No. got, it had already raised the bar for us. We have worked very hard to make sure Wrong No. 2 comes at par with it and it has been a wonderful experience working with the team on this project."
The trailer shows that the film is a combination of romance and music. It is quite evident from the trailer that Sami Khan is the hero and Neelum Munir is the heroine of the film but there are a lot of complications in the love story between these two and there are more than one villains who love Neelum. There are two main flaws in the trailer. The first one is that there are just 2 to 3 dialogues in the trailer which will make you laugh and the other one is that one can clearly predict the ending of the film by watching the trailer. Moreover, the music of the opening is copied from Papa Jag Jayega which is a famous song of Bollywood's movie Housefull.
The rom-com will be releasing on Eid-ul-Fitr this year. We are really looking forward to seeing the film in the cinemas.