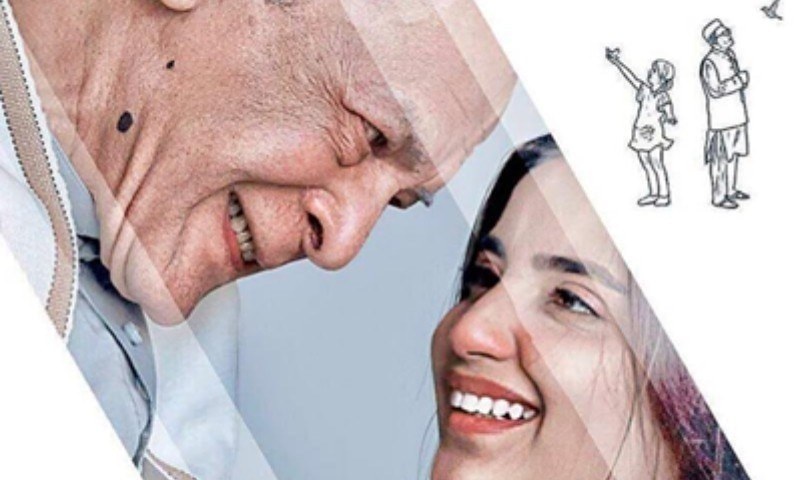 The short documentary film "Nano Aur Mein", makes it to the DFW South Asian Film Festival and we are excited...

Dallas/Fort Worth South Asian Film Festival (DFW SAFF) promotes the point of view of the South Asian community by promoting South Asian culture in the Greater Dallas Metroplex area through cinema. DFW SAFF is a four-day festival taking place from May 16 to 19, 2019. It will be showcasing the World, U.S. and Texas premieres of features, shorts, and documentaries in order to educate and inspire audiences. It will showcase a good number of films portraying the issues that affect South Asians living and working in America and back home.

Pakistan's documentary film, Nano Aur Main also made it to the festival this year. The film is directed by the famous Ali Sohail Jaura. The cast of the film includes Qavi Khan and Saboor Aly. Saboor plays the role of Erum who is Qavi Khan's granddaughter in the film. It shows a loving relationship and the emotional attachment of a grandfather with her granddaughter.
It tells that life is not all about money, it is much more than that. It is all about customs, traditions, and values. Moreover, it is about love and affection. The short film takes you to the past and will make you remind the time when you were very close to your grandparents. in love and relationships!
The upcoming 5th annual edition of the DFW South Asian Film Festival will open on May 16, the film screening will start on 17th and end on 19th of May which will be followed by closing night. Other films to be showcased at the festival include A Monsoon Date starring Konkona Sen Sharma, Lovesick and Sir.
Read: Short Film 'Nanu or Main' Makes it to Tasveer South Asian Film Festival 2018
Congratulations to Ali Sohail, Saboor and Qavi Khan. You guys really made us proud.