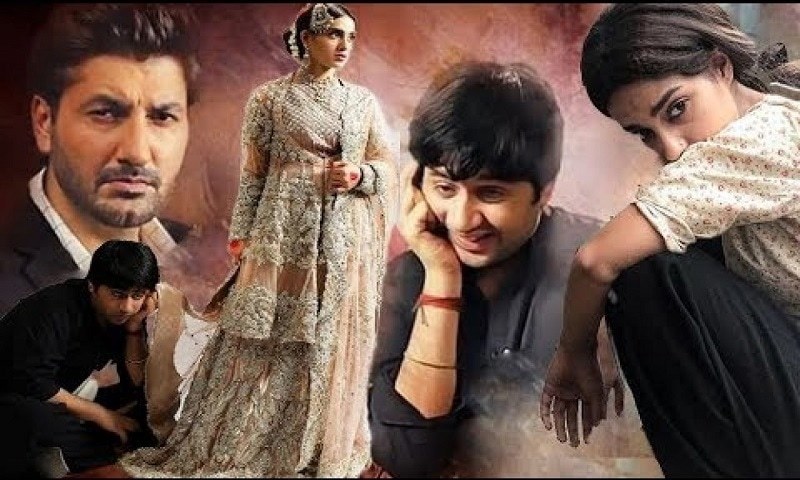 Imran Ashraf has proven his mettle from his astounding performance in Ranjha Ranjha Kardi...

Ranjha Ranjha Kardi is 26 episodes down now and is inching towards closure. Every episode brings some decent developments and with every episode, we cannot help ourselves from appreciating the script, the acting, and the direction of the serial. Last night's episode was equally good when it comes to these areas, but it was really disturbing and painful to watch Bhola suffer the way he was made to suffer.
The best thing about Ranjha Ranjha Kardi is its unpredictability. It is not that typical saas-bahu serial that you watch every other day. The story is fresh and really different and this is what gives him an edge over other dramas—you always look forward to what will happen next. Last night's episode took another unpredictable turn that we never thought it would take. Noorie using Bhola's weaknesses and teaming up with Sahir to get rid of Bhola was something unexpected. Noorie and Bhola were starting to get along well before Nusrat Chacha found out the truth about Noorie. However, after her identity was found out and after Sahir came back, things have taken a nasty turn. Noorie and Bhola are not the same anymore, neither is their relationship.
Bhola is madly in love with Noorie and cannot imagine his life without her. He gets agitated whenever he does not see Noorie around and his life's focus is now only his dulhan. In contrast, Noorie is desperate to have a better future and now that she has found Sahir back, she has started trusting him, and in her desperation, doing everything he asks him to do without seeing the right from wrong. The medicines Bhola is taking do not have the same impact on him now maybe because he is now using his will power to fight them off but ultimately, Noorie was able to get the desired result.
Read: Iqra Aziz Pens a HeartFelt Note For Her Mother
The episode had so many meaningful conversations, particularly those related to winning and losing. Bhola is willing to lose every time for his dulhan only to make her happy but Noorie wants to win. The script, as well as its execution, was flawless and Imran Ashraf and Iqra Aziz did a brilliant job in translating them on screen. Imran Ashraf was particularly exceptional last night. He has nailed this challenging character and in this episode, he proved his acting brilliance. His expressions and body language were amazing and in every scene, he made sure that the audience feels for him.
Iqra Aziz also did a good job and so did Syed Jibran. They both are using Bhola's mental state to their advantage but while Noorie's intentions are clear, we still do not know what Sahir actually is planning. Syed Jibran has successfully portrayed the mysteriousness around his character and he keeps us guessing about his plans.
The preview of the next episode was also intriguing as it shows some major things happening, which include Fehmida finding out about Noori's past and Amma Jannatey taking her back with her. Let's see how these events will unfold and what turn the story with take henceforth.