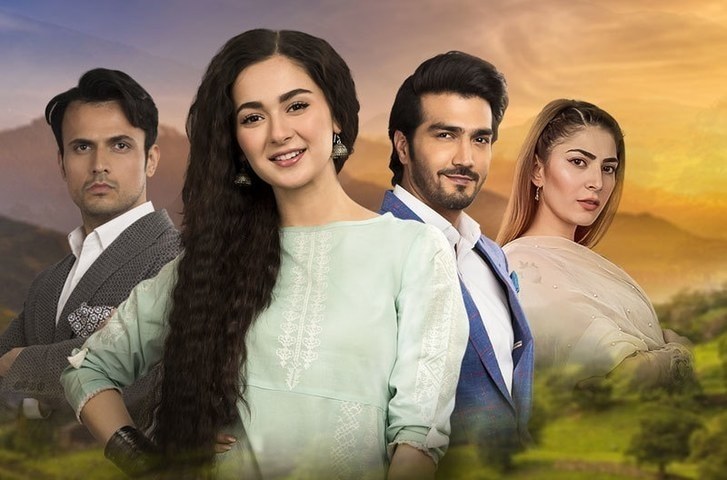 Areeba Shahood Alvi as Anya, pulls viewers towards the character of Anya, in this episode...

When the drama started, it was the story of the clash of egos. A family feud that divided the two siblings' families, has prospects of being reconciled with the marriage of Areesh (Shehzad Sheikh) and Daneen (Hania Aamir). However, "Anaa" (ego) comes in between. The rift that had divided the family for years, divided the two love-birds, as well.
In the last few episodes, though, we saw how Areesh has begun regretting the decision of abandoning and betraying, Daneen. Now, even with both of them married (to other people, of course) we see Areesh, still pining away (overwhelmingly so).
Anya (Areeba Shahood Alvi), who has till now successfully just been the damsel-in-distress in the background, seems to be drawing attention to herself. After weeks of being enthralled by, Naimal Khawar (Izza) and Altamash (Usman Mukhtar), the audience finds themselves wanting to know more about Anya. She was the door-mat, and now, she looks like she really wants to do something about her desperate condition.
No one, but, Hania Aamir, could have portrayed the conflict of emotions of the character, Daneen. She is stuck in an unhappy marriage, and despite knowing she still has the chance, cannot turn back to Areesh. She stoically sticks to her promise of trying to help Anya attain her happiness. Her frustration, depression, and especially, her faking joy on her so-called honeymoon, is worth applauding for the actress.
Naimal Khawar and Usman Mukhtar, have already won hearts. But what was worth questioning was Altamash's conflicting behaviour. On one end, he is the rude-hunk, almost bitter, of what is still a mystery. And then, he is shown as the golden-hearted person, who funds schools. What was most baffling, however, was his behaviour towards his supposed fiancé, Bina. He threatens her, physically, for approaching, Izza! As much as the viewers were expecting something bad to happen to, Bina, this seemed to show the limit of the worst, of Altamash's character.
Read: HIP Reviews Anaa Episode 10: Usman Mukhtar Gives Life to the Character of Altamash
With the end of this episode, we can conclude that the development of all the characters, is finally beginning to show its true colours. We can now clearly see the potential and magnetic grip, each character holds. Rather than it just being focused on the chemistry between the couple, Altamash and Izza, we can now, truly appreciate the work of each individual actor. More characters, now, promise depth.