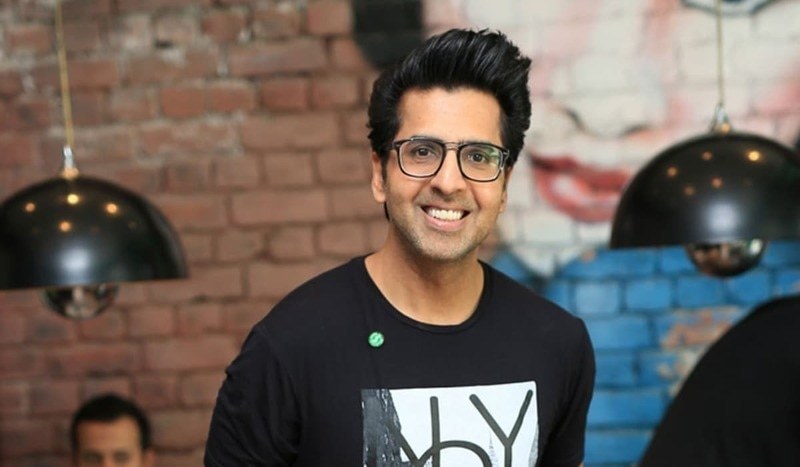 'My character in search of his own inner self, reveals Khalid Malik on his upcoming drama "Damsaa"...

The man with a voice which can leave anyone mesmerized by it happens to be Khalid Malik, who is one of the most famous radio jockeys in Pakistan. But that is not where his talent is limited as we have seen him excel even as an actor, a motivational speaker, and a host. With him quite busy with his first digital show called Sunday Mood With Khalid Malik, we discovered that he has also been busy shooting for a drama called Damsaa opposite Nadia Jamil!
With us having loved him in the Saba Qamar starrer Baaghi, we were curious to know more about Khalid's character in this new play which is based on child trafficking and what better way to do that then get in touch with the star himself.
So why did he decide to be a part of a drama like Damsaa was our first question to which he said,
'There were many reasons why I decided to be a part of this project and the first one was its story which was a major factor followed by because Najaf Bilgrami was directing it and I had wanted to work with him for a while. Thirdly Nadia Jamil as she was returning to the TV screens once again and to star alongside a friend who is so talented and prolific was an opportunity I did not want to miss out on '.
Read : Sunday Mood with Khalid Malik: We'll be Talking Grown Up Stuff
With Khalid also all praise for the producers Wajahat Rauf and Shazia Wajahat, he was thrilled to be part of Damsa which is all set to put out a clear message and that was something very important for him.
But what character is Khalid playing in the drama was what we wanted to know badly and hence he revealed,
'I can't give away too much but I essay the role of a journalist who helps a mother whose love has no boundaries and my character in search of his own inner self begins to make amends by helping Nadia's character by showing a mirror to the society'.
With the shooting schedule quite hectic, Khalid did not mind that at all as he said,
'When you are a part of something much bigger than yourself and have people like Najaf who is truly a actors director than the experience becomes insightful'.
Besides Nadia Jamil and Khalid Malik, the drama also stars Shahood Alvi and what we were thrilled to hear was Khalid praising both of them as he revealed,
'I loved my co-stars, this was the first time I worked with both Nadia and Shahood and the best thing is that when you are working with people who know their art you get to learn a lot. Nadia is an amazing person who is very down to earth and focused on her work. Shahood is a wonderful person too who is a guys guy, very friendly and helpful on the set '.
With Damsa all set to air on Ary Digital from what we know we look forward to watching Khalid Malik on the small screen soon as he is one of those actors who can breathe life into any character he decides to portray.