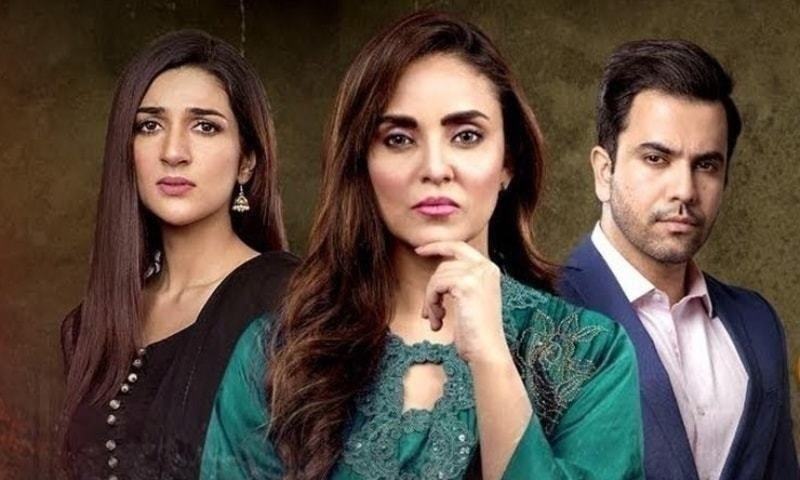 One of our favourite things to do after a hectic day at work is to sit down in front of the TV and enjoy the latest episode of a drama which last night happened to be Kamzarf which we have been watching since it began as it shows an overpowering elder sister called Aima played brilliantly by Nadia Khan who can't see any of her siblings happy and is bent on ruining everything for them.
Written by Seema Munaf, her story does not disappoint as it shows the ups and downs of a family household where the younger brothers no matter how rude Aima becomes making sure that they are not ill-mannered towards her at all and we feel that she knows this hence decides to make their life difficult but with Asim (Ali Ansari) and Faria (Mariyam Nafees) having gotten married it seems that Aima has finally met her match in the form of Faria!
Read: HIP Reviews Kamzarf Episode 15: Nadia Khan Steals The Show Yet Again
Yes guys, last night saw Aima trying to dominate Faria but she is a strong one and within seconds makes sure that Aima knew that as well but in the middle of all this Asim is the one who is being ground between a wife and a sister but with Aima determined to get Faria kicked out of the house lets see whether in the coming episode the two ladies will reach a pact or not .
Mariyam Nafees and Nadia Khan play sister in laws wonderfully and the friction between the two kept us glued to our screens right till the very end. Coming back to the story the most interesting part was when everyone discovers that Nabeel (Alyy Khan) is already a married man and decide to tell Aima about it who by the way is furious and it was also because of him that she told her siblings to sell the house so she could buy something for herself and Nabeel as we all know that he is, in fact, a poor man and is only after her for the money.
So will Aima come to her senses or her desperation to get married will make her want to tie the knot with Nabeel is what we can't wait to see next Tuesday at 8 pm only on Geo TV as with the plot now has entered a new twist we have high hopes from Kamzarf which has a stellar cast on board and makes our one hour whizz by within seconds.