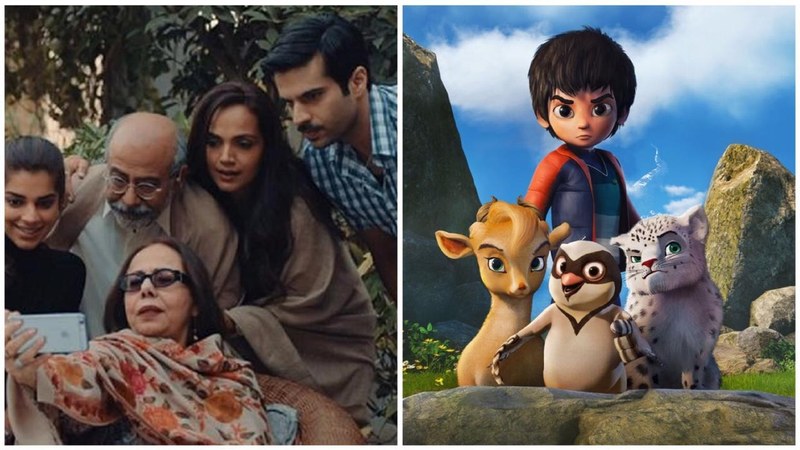 Pakistani movies The Legend of Markhor and Cake are now streaming on Netflix...

One of the best movies which we saw earlier last year was Allahyar and The Legend of Markhor which had such brilliant animation done that more than the story we were left in complete awe of the stunning visuals is now available on Netflix, we are simply over the moon.
Written and directed by Uzair Zaheer Khan, Allahyar and the Legend of Markhor is set in the northern regions of Pakistan and its aim was to send across the message of the preservation of wildlife, a topic rarely touched in our movies. The news was revealed by the team on their social media.
Read: Allahyar and The Legend of Markhor Wins Best Feature Award At The South Asian International Film Festival
Also, a recent tweet was shared by directed Asim Abbasi that the South Asian Film Festival Award-winning comedy movie "Cake" is also going to be streamed on Netflix, which is quite an exciting news for the viewers, well the tweet looks like a guess for the audience in a very satirical manner, but we know this is going to be a milestone for the whole team.
Read: Cake Wins Best Feature Fiction Award at the South Asian Film Festival Montreal
Cake's cast includes Aamina Sheikh, Sanam Mody, Meekal Zulfiqar, Adnan Malik, Beo Rana, and Faris Khalid. The movie is a light family comedy where estranged family members begrudgingly reconnect in an effort to deal with the care of their ageing parents.
We are excited that we can now see quality Pakistani content on Netflix and we can't wait to grab our popcorn and watch these with our families!