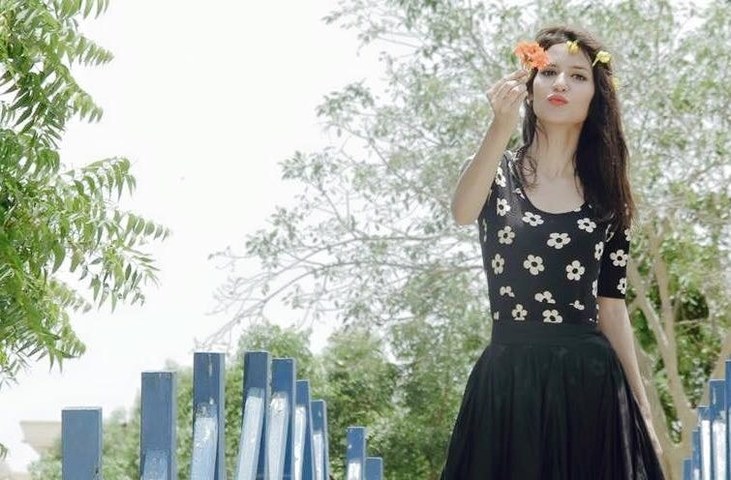 The talented star is very excited about 'Aik Jhooti Si Love Story', a project she feels will resonate with everyone...
Madiha Imam is one actress who has proved her talent within a very short period of time. Starting her career with a stint on MTV and ARY Musik as a popular video jockey, the budding star has moved on to feature in a series of successful television dramas and films over the last few years. And now the Mera Rab Waris actress is all set to star in ace director Mehreen Jabbar's debut web series titled Aik Jhooti Si Love Story with Cheekh's sensation Bilal Abbas Khan.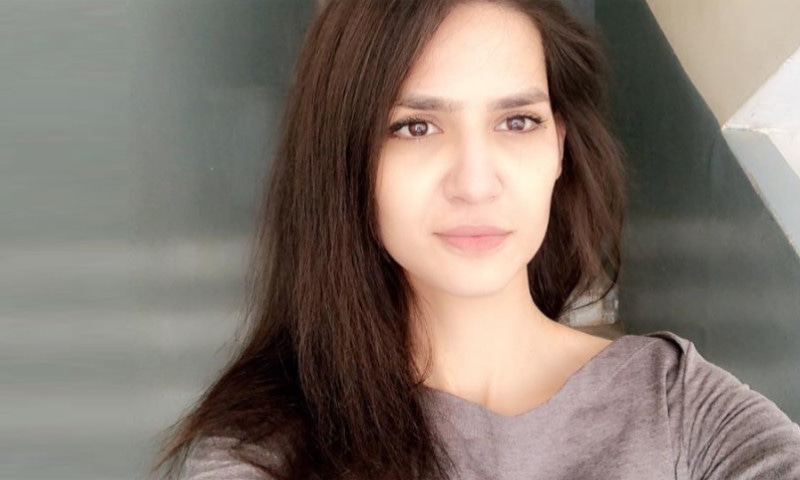 HIPinPakistan got in touch with the Dear Maya star to have a tête-à-tête about her experiences working on the project. "I have worked with Mehreen before this in the telefilm Hum Chale Aaye, and she is the one who approached me, along with the production house of course," she said when asked about how she landed the prized role. "My experience working with Mehreen Jabbar has always been a 'not working' kind of experience. With Mehreen, it is mostly about finding a way of doing a scene together and just having fun while filming this project – on her sets, it is mostly about different kinds of creative energies coming together to produce a good narrative. So that's what we were doing, and it was a whole lot of fun!"
Further elaborating on working with the celebrated Jackson Heights director, she added "Mehreen is very clear in her mind about what she wants, how she wants to execute a scene, what she wants from the actor so it's pretty much a smooth sailing process, with its usual ups and downs. So overall it was great fun, and mostly fun actually!"
The web series phenomenon is a relatively new one for Pakistan's entertainment scene. Was shooting for one any different from shooting for a regular television or film production, we wondered. "I have done a film, a serial, a soap, a telefilm and this is my very first web series. So I have done a little bit of almost everything in my very small body of work – I haven't worked a lot. (Web series) is different in the sense it has a certain cinematic touch to it. I definitely felt that it is different from filming a drama serial, in the sense that the filming was slower paced and we were not shooting like 12 scenes a day. We were shooting it more like a film, although not exactly similar – but Mehreen's technique was nothing like a drama serial, the treatment was different. I felt more like I was on a film set, although it is a bit difficult to explain."
Read: HIP Reviews Mera Rab Waris Episode 3: Madiha Imam's Character is Developing Strongly
Mehreen Jabbar and Umera Ahmad have produced some brilliant work together in television serials Daam and Doraha. When prodded about Aik Jhooti Si Love Story's storyline and her character, Madeeha gushed "So I love the storyline! And of course I love my character, and the fact that the story was somewhat revolving around it." She further revealed "My character is like what I was in high school. It is very similar to that of a girl who is growing up in our society, extremely realistic. When I read the script I wondered do people actually think like that? …. and then while performing its reality hit home. So basically my character was a lot of fun – she is an ordinary girl but she has some extraordinary situation happening within her head. What that is, you will find out when you watch it. I had a great, great time performing it."
How does Madeeha think the audience will respond to the series? "I am very confident – this is what everyone would want to watch. All age groups, people who like all different kinds of genre, they will definitely connect with this, just as I did, instantly. Even before filming it I was sure about the project – the story is very light, very subtle and definitely a lot of fun."
Our conversation with the very talented actress definitely upped our curiosity about Aik Jhooti Si Love Story. Scheduled for a digital release within the next couple of months, we are sure audiences can look forward to an engaging and entertaining production that will feature some of Pakistani entertainment's finest names. Here's wishing Madeeha Imam and Aik Jhooti Si Love Story the very best!