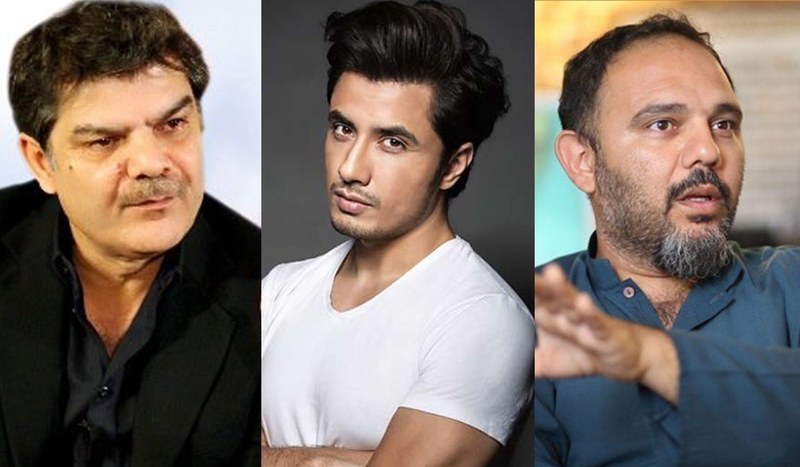 When asked about Jami's stance amidst the whole scenario, Zafar opened up some old Pandora's Box...

Amidst the Ali Zafar-Meesha Shafi legal battle, there has been an ongoing battle of words between the two. After all that has gone through, there are multiple voices that are speaking in favour of either one of them, and the most prominent voice among all has been of the famed filmmaker Jami Moor.
Read: Jami Moor takes a bold stance against sexual predators
The two musicians have been speaking out about their case, and everything in between. Recently Ali Zafar appeared on the show Bakhabar Sawera, and later on Khara Sach with Mubashir Luqman, and talked about Jami Mehmood in both the instances. When asked about Jami's stance amidst the whole scenario, Zafar opened up some old Pandora's Box. Zafar claimed that he got to know Jami has been a victim of some such incident, because of which he has been like this. Zafar said, "My film was successful, whereas he wasn't which has to lead him to become anti-me. It isn't only about me, he acts this way towards anyone who has a more successful film than his."
Read: After a Long Silence Meesha Shafi Answers Some Burning Questions
Zafar claimed that Jami attacks people behind their backs. Speaking about an incident that happened in 2004, Zafar mentioned that Jami had approached him for a favour as a friend to appear in an advertisement, but Zafar never got paid for his work. When Zafar inquired about those unpaid dues, initially reassuring him, Jami went on to file a case against him regarding the whole ordeal. According to Zafar, the case had been going on for 10 years, and the court has finally given a verdict in Zafar's favour.
After Zafar's interviews and claims, Jami took to his twitter with his side of the story. According to Jami, his clients sued him, and the case was still going on in court. He denied Zafar's claims about the whole matter saying, "This is next level drama."
There haven't been any other developments in the whole scenario, but one thing is for sure that things are heating up between Ali Zafar and Jami now.