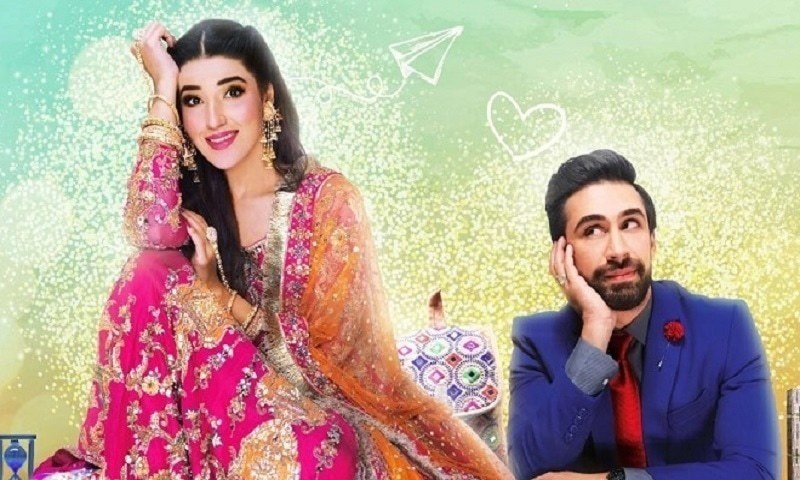 The romantic flick with the wallop of comedy, endowed performers making Heer Man Ja an exhilarating rollercoaster ride..
With a colorful poster of the infamous duo released some days back featuring Hareem Farooq in wedding dress and joggers while Ali Rehman sitting muddled, the one minute and a half lengthy sassiness filled witty teaser of Heer Maan Ja is dropped giving us glimpse of the comicality, romance, action, drama and dance that will be perceived by the watchers.
IRK films and Arif Lakhani Films after their blockbuster movies Siyaah, Janaan and Parchi are up with a new venture Heer Maan Ja, the romantic flick with the wallop of comedy, endowed performers and skilled director making an exhilarating rollercoaster ride for the audience to be screened on Eid-Ul-Adha. The release of its thrilling trailer is anticipating the movie-lovers for the film.
The teaser says it is 'a love story that has a past'. Though the teaser did not reveal much about the storyline but is brimming with one-liners together with beguiling music, romantic chunks and action-filled acts are the complete packages of entertainment looked-for in a rom-com.
Read: Zara Sheikh to Rock the Dance Floor in 'Heer Maan Ja'
The advent of some gifted performers like Aamina Sheikh and Saleem Miraj is an astounding element for the spectators. Hareem Farooq and Ali Rehman seem to share commendable on-screen chemistry. Faizan Shaikh seems dazzling, creating the perfect personality for depicting the villain, while all other performers including, Mojiz Hassan, Shamayle Khattak, the young Sami Khan seem admirable in their roles.
The teaser has the spark that has gotten us anticipated for the release of this rom-com on Eid-Ul-Adha to witness this much-awaited entertainment.