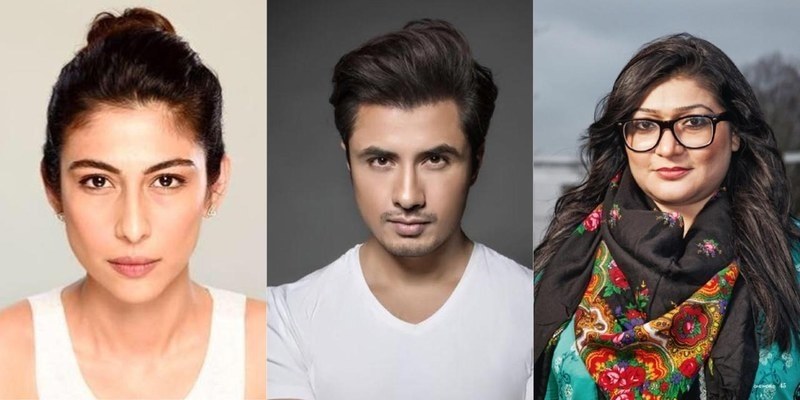 Meesha Shafi's legal team sends a notice to Ali Zafar for defaming her on multiple national TV channels...
Meesha Shafi and Ali Zafar have now progressed toward becoming a part of the national news. The two vocalists have a consistent fight going on throughout the year-old debate. Zafar showed up recently on Geo TV where he broke into tears discussing the enthusiastic pressure he is experiencing alongside his family.
Read: Official Statement Issued by Meesha Shafi's Legal Team
Whereas the fans are very much supportive on both sides. The legal teams are trying hard to take their sides up on social media and statements are being carried out almost every day.
Nighat Dad, Shafi's legal team member shared another tweet recently which clearly states that Ali Zafar has been served a legal notice for the active defamation of Meesha Shafi over National news channels.
Recently Ms Shafi claimed in an interview with Geo TV that she tried to communicate matters privately till the very last day, before eventually letting it all out in the open. She also said that she tried to move on, blocked it all out and tried her level best to solve the matters privately, not just for her own self but for her family as well.
Read: Meesha Shafi Answers Some Burning Questions
Seems like the matters are getting messier with each and every step, we really hope that this case will get the light of justice as it progresses towards its end, and the whole movement #metoo will lead us to something very positive in the end.