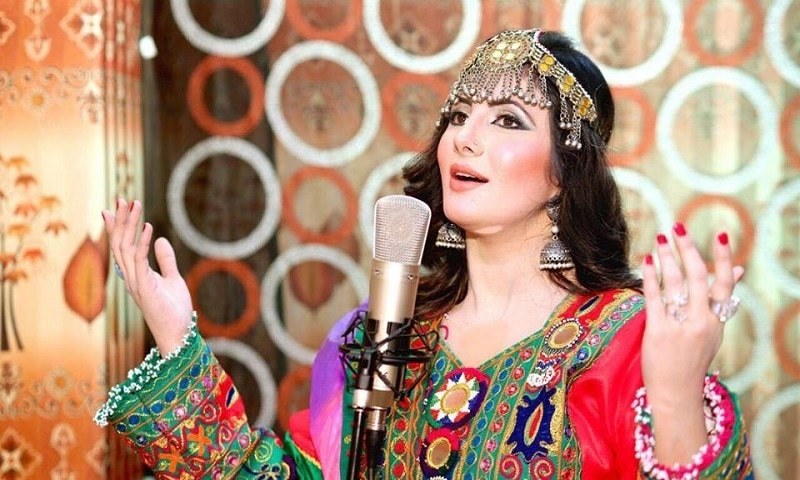 The Rawalpindi District Court had given a verdict against Nazia's brother...

Famous Pashto singer Nazia Iqbal had taken to social media last week to shame her 21-year-old brother, Iftikhar Ali after he was found guilty of raping two daughters of Nazia. The Rawalpindi district court had given a verdict against Nazia's brother and had sentenced him to death and a fine of Rs 600,000 on two counts of sexual abuse against her daughters.
After the verdict was given, Nazia appreciated the decision and said that "Truth has prevailed and justice has been served. Verdicts like the one about my brother serve a bigger purpose of keeping the future of young girls in our society bright and safe."
However, since the time the court gave this verdict, she is under family pressure to forgive her brother for the crimes he committed. Nazia's mother is trying to convince her to spare the life of her brother for her sake. In a video message, Nazia said that "My mother is begging me to spare my brother's life for her sake".
She further said that "I did what every mother should do. At least now mothers, daughters and sisters will be careful about not just the people they meet and greet but also their immediate family members." She added that "I fought a long and tedious battle in the court and Allah blessed me with justice. I request others to stand up for their children and protect them from the beasts wandering around in our society."
After she refused her mother's request to spare her brother's life, she also took this discussion to social media. Some of her followers think that she did the right thing and her commitment to justice is appreciable. In contrast, there are some people who think she should forgive her brother. There were also some people who suggested her to look for religious rulings from Islamic scholars over the matter.
It was in April, last year, that Nazia filed a complaint against her brother for abusing her daughters sexually. She also stated in the FIR that her brother had threatened to kill her daughters if she tried to expose him. After the FIR, Iftikhar was arrested by police. The DNA tests proved that Iftikhar sexually abused the girls, and hence, such a verdict was given.