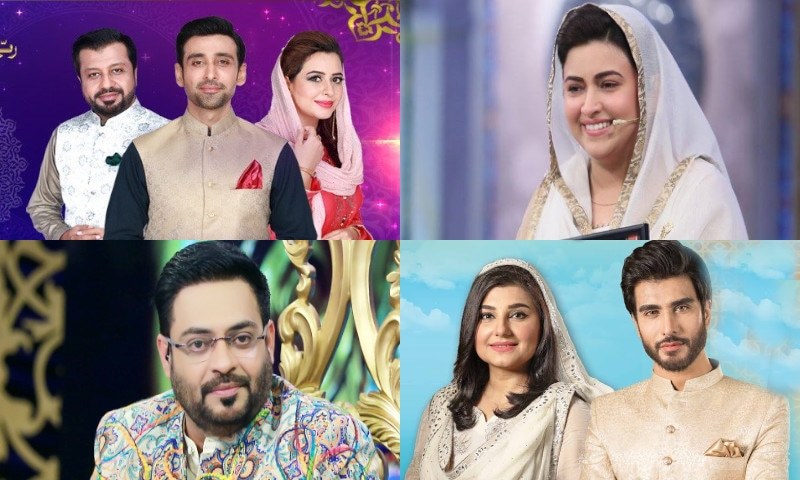 The resolution forbids the appearance of showbiz personalities during religious transmissions in the holy month...

The whole issue of celebrities appearing in Ramazan transmissions has become quite controversial in recent years. With channels competing with each other in an often vicious rating war, each has been trying to outdo the other by trying to engage popular celebrities to host Sahoor and Iftar transmissions.
Turns out the issue has not gone unnoticed by the Punjab assembly. A resolution was submitted by Pakistan Rah-e-Haq party's parliamentary leader Maulana Muhammad Muavia Azam on April 30 calling for a 'ban' on celebrities appearing in Ramazan transmissions and was unanimously passed by the assembly members today. The harshly worded resolution says:
"Since a few years, the trend of hosting Ramazan transmissions on Pakistani channels have started. However, these transmissions are hosted by the same people who are otherwise singing and dancing in morning and evening shows... what should have actually happened is that qualified religious scholars should have been hosting these programs, however, the hosting responsibilities have been taken over by individuals who have no affiliation or association with the faith of Islam…PEMRA needs to ensure that people associated with showbiz are banned from appearing in Ramazan transmissions."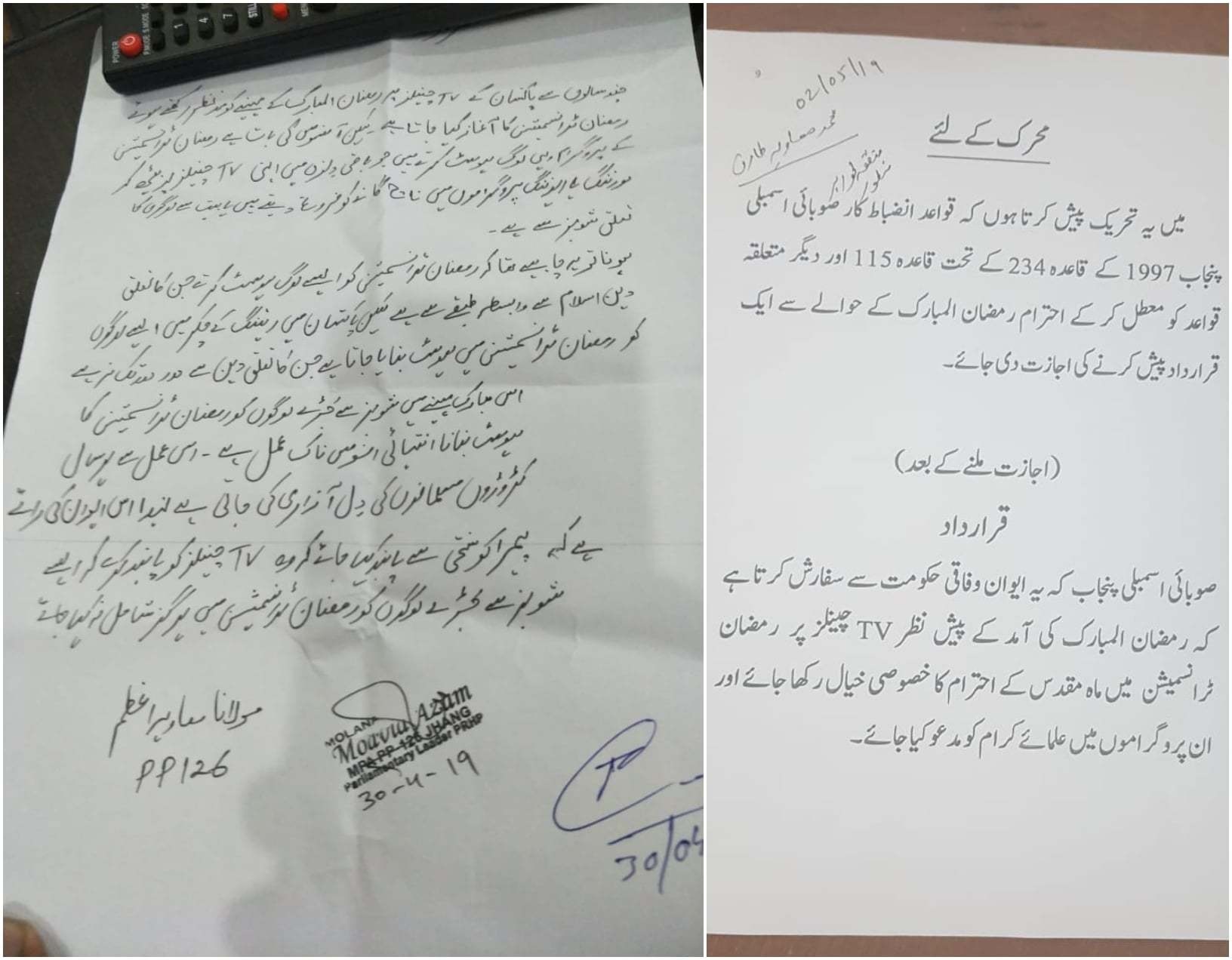 Read: Khalil-ur-Rehman Qamar Reveals the Release Details of 'Kaaf Kangana'
PEMRA has yet to comment on the resolution and it remains to be seen what action the media regulatory agency will take.
PEMRA has quite a history with Ramadan transmissions. Earlier in 2016, Hamza Ali Abbasi was banned from hosting a religious discussion during the month on BOL, whereas several celebrities such as Ushna Shah have criticized showbiz personalities for the hypocritical manner in which they preach piety during the month. This is what the Alif Allah Aur Insaan actress had said...
"You can wear your white veils, put on the most angelic makeup with the lightest glowing highlighter, pronounce your Arabic vowels from deep within your oesophagus, pretend to be descended straight from above (especially some of my favourite television personalities), but your souls will remain rotten and ugly as long as your behaviour is the same for every other month. You'll go back to lying, spreading malicious gossip, being cruel, selling yourselves to get ahead, screwing people over etc etc.."
Read: Amir Liaquat is Back on TV with PTV Global!
While it sounds highly sanctimonious to brand those associated with showbiz as having "no affiliation with Islam" it seems our celebrities to need to be more supportive of each other rather than providing more fuel to those who believe that there is an inherent unbridgeable gulf between religion and the arts.
Here is hoping better sense prevails!