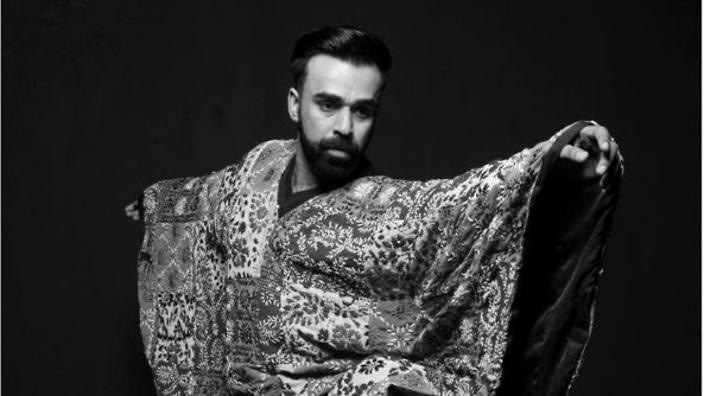 'There are so many like Meera, Aijaz Aslam, Aagha Ali, Mathira, Sahiba, and Rambo to name a few '- revealed Shah...

One thing which we are loving watching these days is choreographer Wahab Shah busy making stars dance to his tunes as we firmly believe that Pakistan has immense talent and our own people should be bought forth the most instead of hiring people from across the border to come and teach dance for a film. Trained in contemporary dance from Sydney, Shah is a modern dancer and has performed with legends like Abida Parveen, A R Rahman and Sonu Nigam to name a few so with us currently seeing him choreograph many artists at the same time we got a bit curious and decided to get in touch with the star himself to know more .
Now with us having seen Meera, our first thought was that this special song was for her film Baaji but Wahab shared with us that it was in fact not as he revealed,
'Yes I am doing this song with 25 artists on board and it is for a film called Ja Ja Rey. This song is, in fact, the second one which I am doing for the film as the first was an item song with Aditi Singh from India which will release around Eid'.
Read: Wahab Shah performs on the streets of London!
With Wahab very excited to be choreographing so many stars, we couldn't help but ask him to name a few to which he said,
'There are so many like Meera, Aijaz Aslam, Aagha Ali, Mathira, Mehmood Aslam, Hina Dilpazeer, Sahiba and Rambo to name a few'.
Sounding quite exciting and definitely worth watching we look forward to seeing the song soon as it has our favorite stars all in one frame!