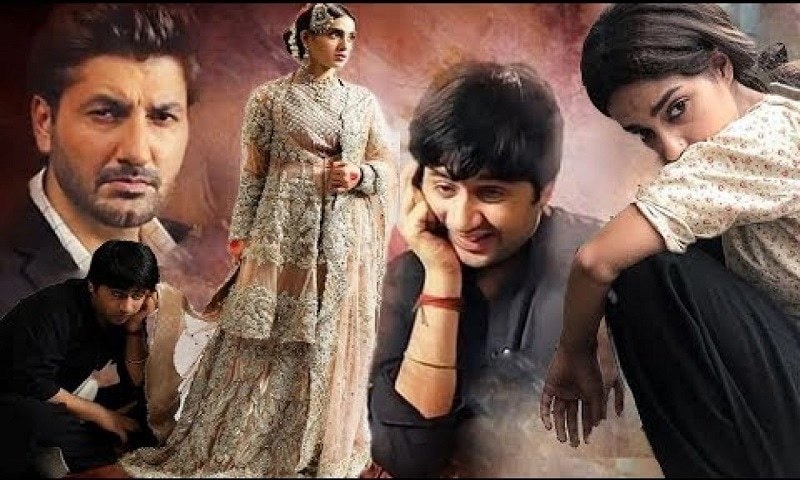 Ranjha Ranjha Kardi is a drama that is full of unexpected turns and twists. It is difficult to predict what turn the...

Ranjha Ranjha Kardi is a drama that is full of unexpected turns and twists. It is difficult to predict what turn the story will take next, which has played an important role in keeping our interest alive in this drama. The writer deserves a lot of appreciation for coming up with a fresh script and for the meaningful and on-point dialogues throughout the serial. Last night's episode was another important one and took the story forward in a really unexpected direction.
Read: HIP Review Ranjha Ranjha Kardi Episode 21: Iqra Aziz Steals the Show Yet Again
Last week, we had seen Noorie provoking Bhola to get angry at her so that he does something dangerous and she can get a reason to leave him. Finally, Bhola injures her in anger and Noorie gets what she wants. This week, the episode opened with Bhola running away from her home in regret and fear that his Dulhan will now leave him or he will be sent to the mental asylum. Imran Ashraf translated those fears really well and made us really emotional with his performance.
Meanwhile, in the household, Rizwana is not able to control herself anymore from exposing Noorie's past. As soon as she finds Amma Jannatey and Fehmida talking over the issue, she spills the beans but couldn't get the reaction from Fehmida that she, and all of us, expected. Fehmida's reaction after finding out the truth was nothing but unexpected since for someone who was shown to be so conscious about people's hasb-o-nasab, supporting Noorie and forgiving her and Amma Jannatey for hiding the reality was a little surprising. However, all this was shown convincingly and the dialogues were written really well. Asma Abbas has been brilliant as Bhola's mother and last night too she gave a solid performance.
Coming to Noorie and Sahir, Noorie has made up his mind to leave Bhola. Even after Fehmida accepted her for her past, she is blinded by Sahir's love so much that she cannot look past him. She always valued respect and yearned for it before Sahir came into her life. Now that she has attained it, she is not valuing it and is seeking someone who doesn't value her even a bit. Sahir has time and again given hints that he is a self-centred person with some ulterior motives, but Noorie is not giving all this any thought and is blindly following whatever Sahir says.
Fate has, however, intervened in Sahir and Noorie's plan, and as we were expecting, Noorie gets pregnant. Iqra Aziz's performance last night can be termed as nothing but best and impressive. She translated all the emotions effortlessly on screen and gave her best in every scene. The direction, like always, was amazing!
The drama Ranjha Ranjha Kardi continues to impress and we are still not sure what will be the end of this drama. The preview of the next episode suggests some more interesting developments. Waiting excitedly for the next episode on Saturday!