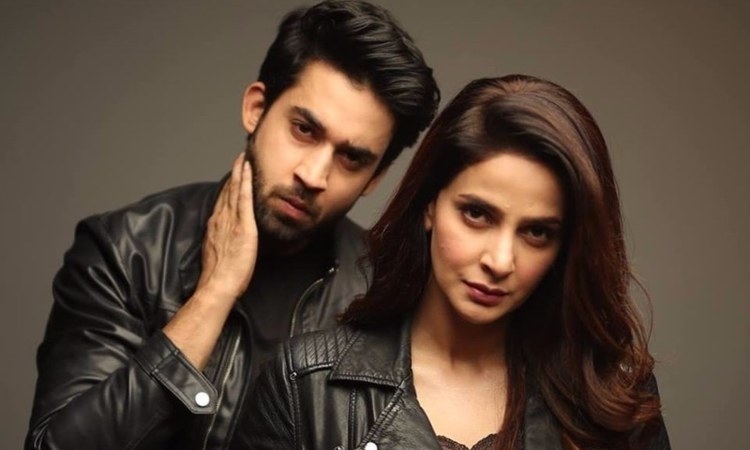 The last episode of Cheekh was full of happenings and showed what the audiences were waiting for long...
With every passing episode, Cheekh is reaching new heights of climax keeping the audience completely enthralled by its spellbinding script by Zanjabeel Asim Mehmood, applaudable direction by Badar Mehmood and a captivating plot. It is one of those dramas where every single character is doing its best to deliver the assigned task and that is the reason for Cheekh being a mega-hit of the season.
Apart from Saba Qamar and Bilal Abbas Khan who are the superstars of this drama, Aijazz Aslam, Emmad Irfani, Maira Khan, Noor-ul-Hassan and Maira Khan have done an outstanding job and showed us the best of their acting skills that we simply cannot put off of our eyes. Gul-e-Rana (Mannat's mother) and Shamsa (Nayab's stepmother) have also done their best and there is none of the characters for whom we can say is doing an over-acting. Everyone is being close to reality and that is what we are loving to see. We can not just ignore how amazing the script is penned down, taking every aspect into the light and keeping all the details alive.
Read: HIP Reviews Cheekh Episode 12: Bilal Abbas Khan is Mastering the Art of Villainy
The last episode was full of happenings and showed what the audience was waiting for long. It looked like a complete episode that cast all tracks which needed attention. There were two main scenes that stole the show in this episode. Firstly, the confrontation of Yawar with his wife Shehwar over the topic of her pregnancy where he confessed that he cannot become a father. However, his ego got so damaged that he divorced his wife.
Another scene was when Mannat found her mother locked in the store and after retrieving and calming her she left with Shayan to see Wajih and tell him that he will have to bear the consequences. Even Yawar seemed disturbed and completely annoyed by Wajih's arrogance and stubbornness and clearly stated that he will have it against him at the end because Mannat is a strong-willed woman who won't remain silent at any cost.
Haya has got to know the true face of Wajih and she is siding with Mannat now after clearing the air between them. Ramzan is thrown out of his house along with his family and that was a pretty coward act by Wajih to threaten him however his friend Shariq has taken him home to provide shelter. It is now evident after this episode that everyone has realized who the culprit is and they will be opening up against him in the court.
Watch the whole episode here:
We are eager to watch the next episode and can't wait for the thrill and drama to take a turn and drag the culprit to imprisonment.