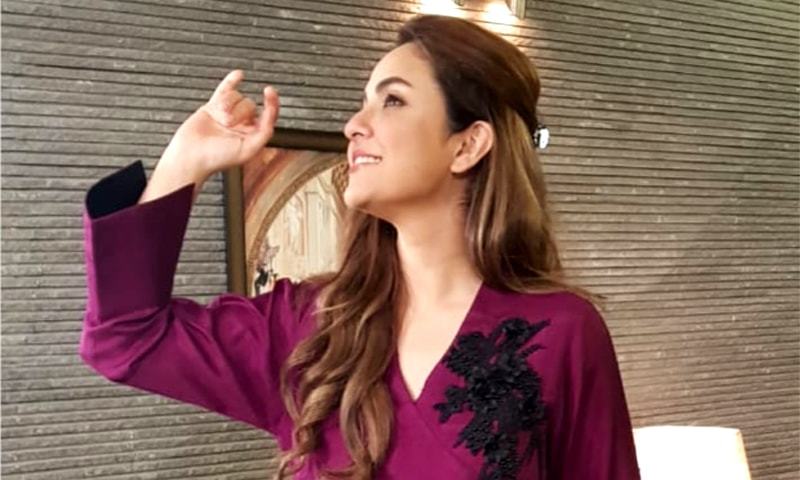 Nadia Khan is a household name and needs no introduction. She ruled millions of hearts with her vivacious and...

Nadia Khan is a household name and needs no introduction. She ruled millions of hearts with her vivacious and pleasant personality. Nadia could have easily joined the bandwagon of stereotypes but she always chose to walk her own path; be it hosting, acting or a YouTube influencer, Khan proved her mettle and earned widespread popularity in all aspects. The queen of comedy is back to win our hearts this Ramadan with Pakistan's biggest comedy series Dolly Darling.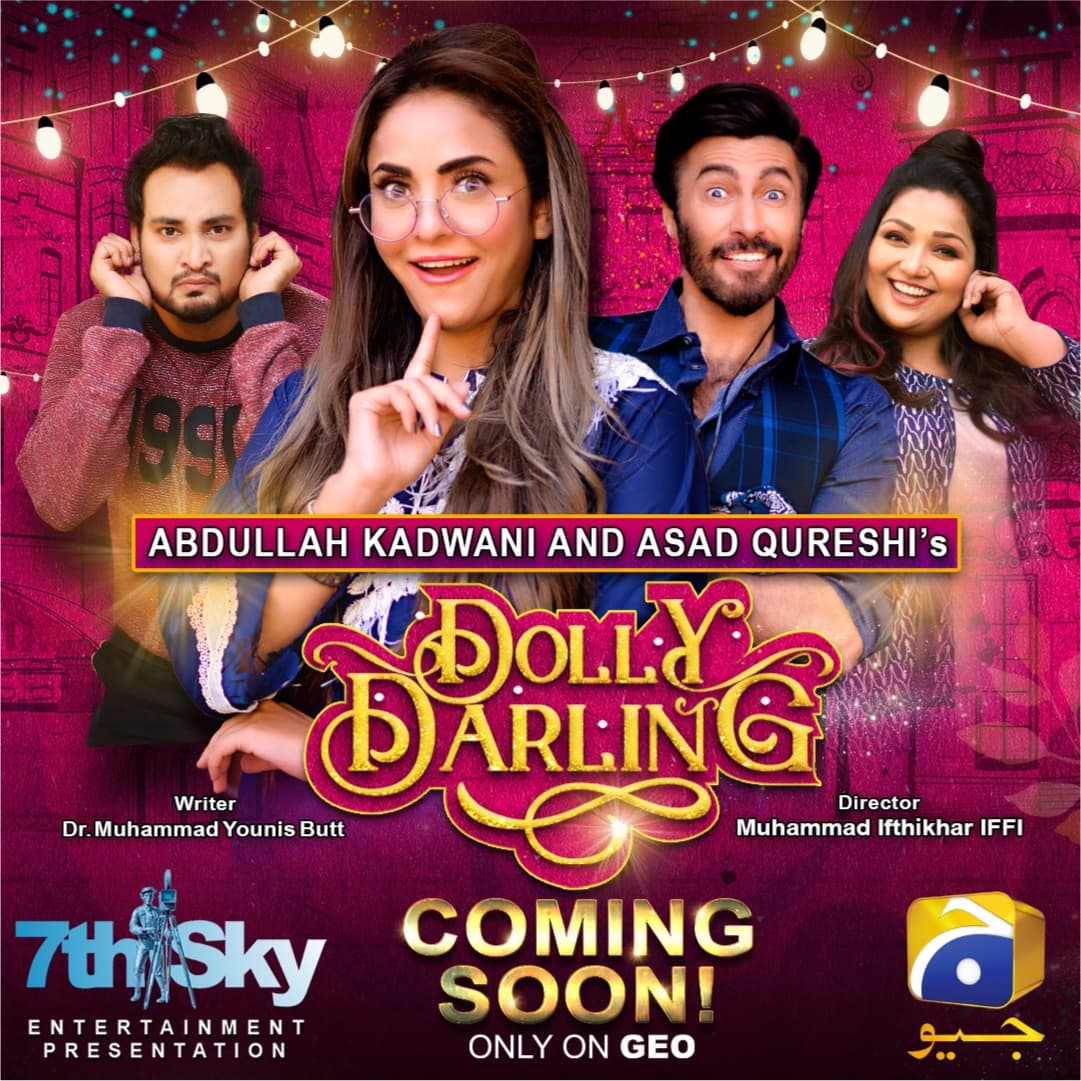 HIP got in touch with Nadia Khan to know more about the project.
According to Nadia: "Dolly Darling is a story of a couple 'Dolly and Mustaqeem' essayed by me and Aijazz Aslam and the connections with their neighbours (Uroosa Siddique and Ali Rizvi). 'Bemisal' (Uroosa) is Dolly's partner in crime and stands by her in every situation. They deal with small circumstances in such manner that resultantly become big and gets out of control. Things further get worse when Mustaqeem gets into the matter and makes sure to teach Dolly a lesson that she couldn't do such things again".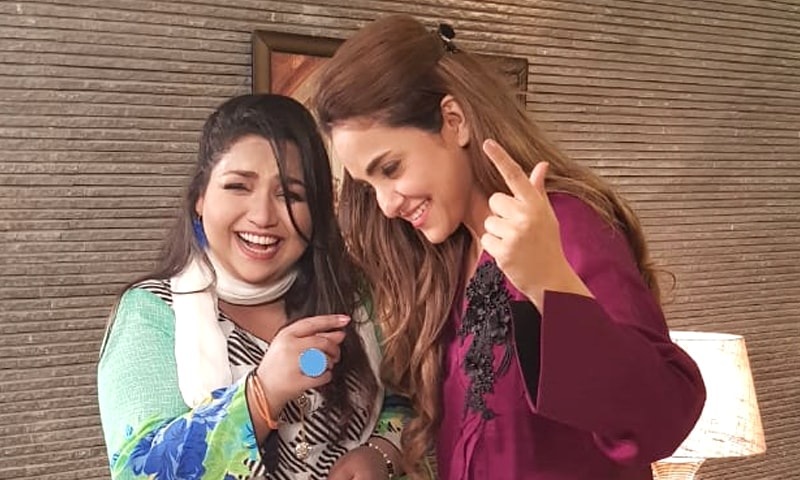 Speaking about her character 'Dolly' Nadia said: "Dolly is an innocent and lovely girl who always seeks her husband's attention; she has her own set of analysis and complains (her husband isn't giving her time, or he is seeking another women etc). Dolly highlights the issues of girls i.e. naye suit chahiye - itna Kharcha chahiye (need new suits and pocket money) executed with cute natural expressions without going overboard".
As an actor, Nadia prefers comic roles over serious characters: "I don't enjoy doing serious roles as I get depressed. I am a comedy person naturally since my childhood, unfortunately, didn't get a chance to execute it on screen. As an artist Dolly Darling made me realize my plus points i.e. my comic timing and expressions. I am very grateful to Abdullah Kadwani and Asad Qureshi for giving me this opportunity otherwise generally producers have a common perception regarding me that I prefer doing strong women empowerment characters. I remember while portraying a negative character in Kamzarf, I added a bit of masti (fun) and people, in particular, liked that aspect very much. I am sure the scenario would change post-DD".
Read: Aijaz Aslam and Nadia Khan pair up for upcoming comedy serial 'Dolly Darling'
Nadia revealed that writer Dr Younis Butt has outdone himself: "I read the entire sixty episodes and was surprised that each story is different from the other, which is very rare as writers lose their interest somewhere in the middle. Dr Younis Butt has outdone himself with this one, his entire body of work on one hand and Dolly Darling on the other. The script is so powerful that none of the actors had to make unnecessary funny faces to make people laugh, we didn't create comedy we just executed it on sets".
Nadia said Dolly Darling is the most expensive comedy series in Pakistan: "The project is very dear to Abdullah Kadwani and Asad Qureshi therefore they made sure that the execution, costumes, locations, technical facilities, actors and budgets were at par as per a drama serial. There were times when it took us four days to shoot a single episode and we did it as there wasn't any comprise on quality".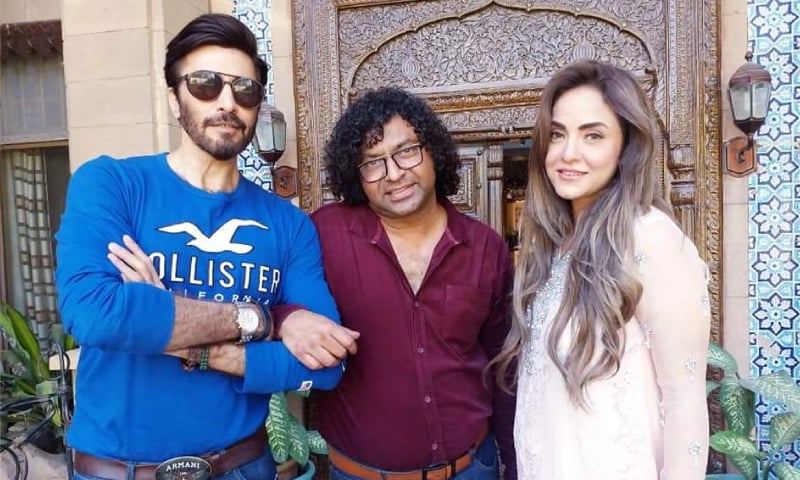 Nadia was all praises for the cast: "I had a great time shooting for it; Aijazz, Uroosa and Ali are the best costars to work with. We were pampered very well on sets and I must say it was a VIP project for any artist. Each episode has surprise cameos by senior and junior actors. As I said, comedy has been my obsession since childhood, it helped me to a great extent as to whatever my director told me I projected it ten times more. The amount of hard work and dedication we have put in this project, I am sure people are going to love us. It is the best experience of my life and especially after morning shows, Dolly Darling is one project I have enjoyed the most".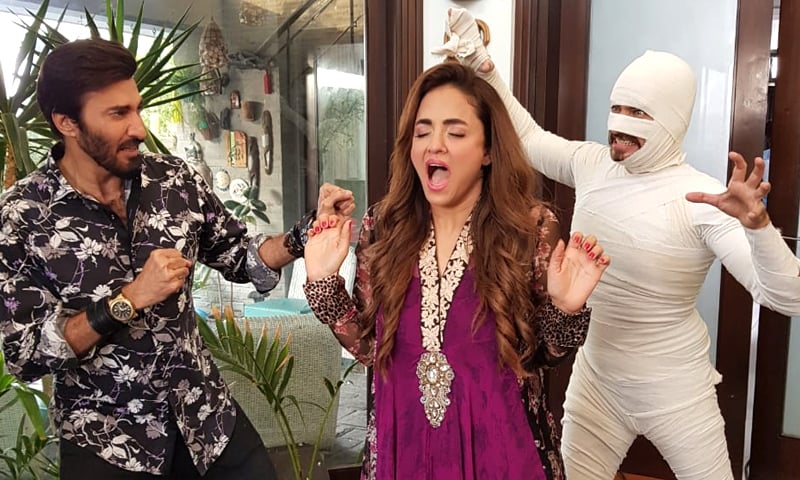 Concluding the chat Nadia said people should watch Dolly darling because: "Dolly Darling is a project in which there is no depression, stress and sadness, its pure fun. People should watch it because in the present depressing time and age we need good comedy, we need characters that make us feel good and give us the energy to reboot and carry on with our daily activities. Comedy helps us get rid of stress literally and helps us energize. I am glad it's coming out in Ramadan and when people will watch us daily we'll surely become part of their life's so get ready for the fun and madness".
Dolly Darling is scheduled to air on Geo TV.