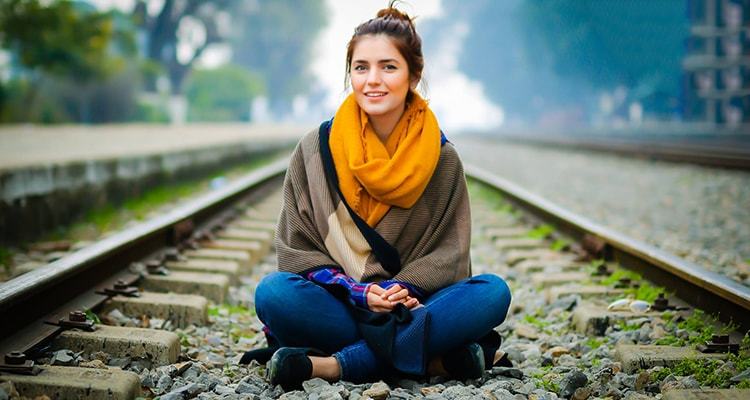 Super talented and the heart stealer Momina Mustehsan just released a new track 'Yaariyan'...

Super talented and the heart stealer Momina Mustehsan just released a new track 'Yaariyan' and people seem to love it already!
Momina, a singer, a mathematician and an engineer is an all-rounder and is gifted with a lot of talent and a beautiful voice that has touched the souls of so many people all around the globe. She rose to fame after making her debut song 'Afreen Afreen' in Coke Studio season 9, alongside the legend Rahat Fateh Ali Khan.
Since then, the Afreen star has produced a number of mesmerizing songs like 'Tera Woh Pyar', 'Ghoom Taana' and many more. The artist also features in the song 'Kishmish' by Qaran and also collaborated with another Bollywood singer Arjun Kanungo for 'Aaya Na Tu'.
Now that Momina has released her new song, people are pouring a huge amount of love for the young artist. The song Yaariyan has been composed by Naveed Nashad and the lyrics are provided by Qamar Nashad. With a mix of instruments used, the song sounds beautiful to the ears. Rahil Mirza has also lent his voice for the song and the guitar is also played by him. The Piano/Harmonium is by Umair Hassan and the magical voice of the Flute is by Hassan Badshah.
The lyrics of the song tell a heart-breaking story where one is left unfriended and with those lyrics, the white and black theme and background goes very well. The good thing about the song is that the focus is solely kept on the music and lyrics and the music video will not distract the listener by showing clips from here and there. The soft music and the mesmerizing sound of the instruments will surely make you sink in the song and as usual, Momina's voice touches the deep corners of our hearts.
We are so proud of our young and talented singer and are looking forward to many more songs by Momina in the future. But as of now, 'Yaariyan' is a big thumbs up from us!