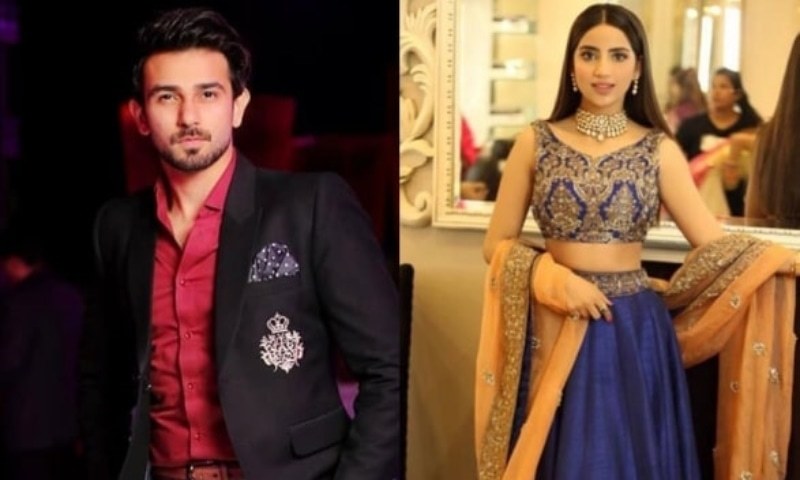 The one thing which we love about our drama industry is the fact that one gets to see many new and educated faces entering the field and one new actor who has made us a loyal fan of his happens to be Ali Ansari whose work we are loving currently in drama Kamzarf where he plays Asim who besides being quite modern is a pure family man at heart as well . With us always on the lookout for what Ali is doing next, we recently discovered that he is busy shooting for a new play called Naqbzan opposite Saboor Aly.
Yes, guys with us eager to know more we got in touch with the talented actor and this is what he shared with us,
'This is a project for Hum TV and is being directed by Adeel Siddiqui who gave the hit soap Aik Aam Si Larki'.
Read : HIP Exclusive: Ali Ansari Gives out Fun Details in a Rapid Fire Round
Talking a bit about his character, Ali revealed,
'My character is called Meerab and he is the hero of the drama, he is positive and always willing to go the extra mile to make others happy '.
So what made him opt for Naqbzan was what we couldn't help but ask Ali next to which he said,
'I chose this because of the fact that it was for Hum TV and it had a great storyline with lots of potentials'.
Besides Ali and Saboor, the drama also stars Amna Malik, Shaheen Khan, Ali Abbas, and Hajra Yamin.
Read: Pakistan Dominates South Africa as Sana Mir Picks Up 4 Wickets
So with a great cast on board, we can't wait to watch and review Naqbzan for you soon and wish Ali all the very best for it too!