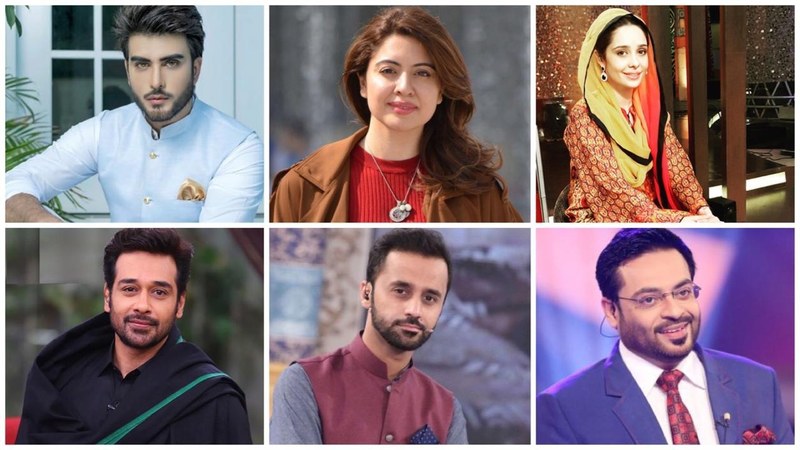 Like every year, we have an array of Ramadan transmissions running from the various channels. The call from the Punjab Assembly to ban celebrities hosting them has fallen to deaf ears. Here is HIP's list of the transmissions being aired:
Geo TV This year, Rabia Anum, also newscaster, is going to be hosting the show from Geo. With the name of 'Ehsaas Ramzan", the channel hopes to instil the ideas of empathy and fellow feeling, through their transmission. The channel released the OST sung very soulfully by Rahat Fateh Ali Khan.
ARY Digital
ARY is launching its show with Waseem Badami, Faisal Qureshi, Iqrar-ul-Hasan, and a number of other stars including Fahad Mustafa, Syed Shafaat Ali and Pehlaj Hasan. In memory, of two very remarkable people, the "Kalam" of "Shan-e-Ramazan" includes the voices of Junaid Jamshed and Amjad Sabri.
Express TV
Imran Abbas and Javeria Saud will be hosting the show "Ehad-e-Ramazan".
Aaj TV
"Baraan-e-Rehmat" is the name of the show airing on Aaj TV. It will be hosted by Sidra Iqbal.
PTV News
It was reported that Aamir Liaquat will host the show from the national television.
92 News HD
This show, "Rehmat-e-Ramzan", will have Urooj Nasir hosting.
24 News and City 42
Juggan Kazim is hosting the show "Shehar-e-Ramzan".
With so many shows airing, it might just be a bit difficult for the viewers to choose the best. The celebrities hosting, of course, does increase each channel share of viewers though.