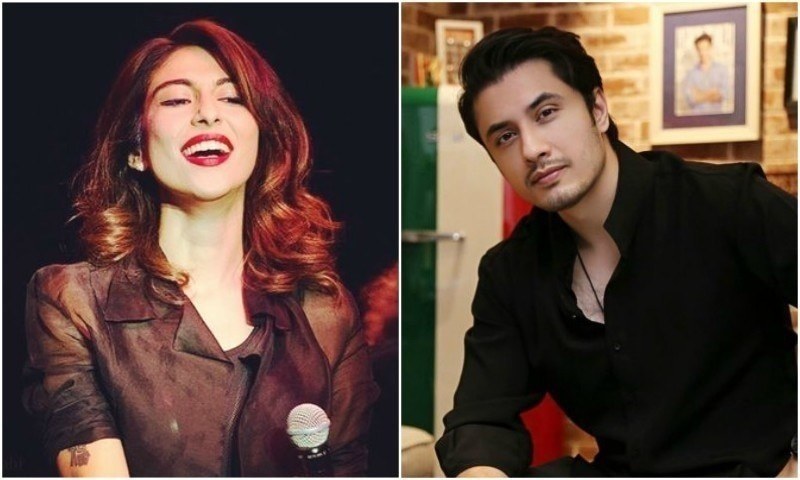 With a new judge appointed, the hearing of Meesha Shafi and Ali Zafar case will now be heard on May 11...
If there is one case which is keeping us glued to it ever since it came into light last year is the Meesha Shafi and Ali Zafar case where the singer turned actress had accused him of sexual harassment on more than one occasion. With the case now in court, according to the latest Zafar after keeping quiet for a year recently became quite vocal to prove his innocence which resulted in Shafi slamming him with a defamation notice too for bad mouthing her on national TV whereas a lawsuit is already ongoing by Zafar who accused Shafi of trying to ruin his reputation after she made the allegations public.
With the saga not ending there, Shafi who was not at all satisfied with the Judge handling the case had sent in an application seeking the transfer of the defamation suit filed by Ali Zafar to another court from the one already hearing it and it seems now that her request has been approved.
Read: Meesha Shafi Sues Ali Zafar For Defamation on National TV
Yes guys, according to Dawn, a sessions court in Lahore on Wednesday accepted Meesha Shafi's appeal and the defamation case will now be heard by Additional Sessions Judge Amjad Ali Shah, who will hold a hearing on May 11.
In her application, the singer had expressed her lack of trust in the Additional District and Sessions Judge Shakeel Ahmad, who was initially hearing the case as she felt that he was displaying partiality towards Zafar and he had assisted witnesses in furnishing answers during the recording of testimonies in the defamation case.
If that was not all Shafi also stated that Justice Ahmad was not at all happy with her lawyer for no reason at all and fined him Rs10,000.
With the application approved, the defamation case is now in the hands of another judge so let's see what the outcome will be as the case shows no sign of being resolved anytime soon.