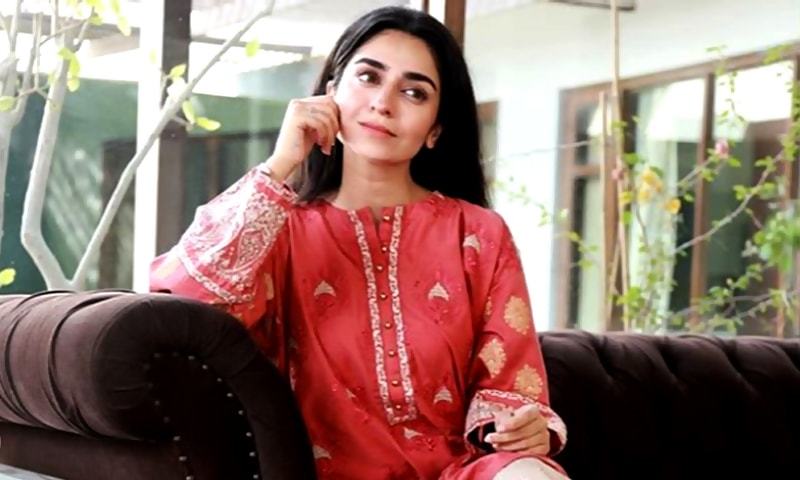 Speaking to HIP, Hajra revealed exclusive details about her role...

There's no doubt about the fact that we take our drama industry very seriously. Unabashedly proud of our actors, we love to follow their work, discuss their ventures, and critique their acting. It's just that when some actors blow you away with their flawless performances and manage to retain their standards; you begin to expect that these people can seldom go wrong. One such actor is Hajra Yamin who is keen on making it to the highest levels. She is full of energy and always passionate about her work.
Yamin's next drama serial 'Naqab Zan' deals with platonic relationships and how people in families at times mislead it that eventually damage an individual's persona.
Speaking to HIP, Hajra revealed exclusive details about her role: "The name of my character is Farhat, she is the eldest sibling in the family; Being the eldest brings in many responsibilities, not having any margin to commit mistakes and the pressure of setting an example for the younger ones. At the end of the day, human beings have a saturation point, therefore certain incidents happen in Farhat's life which makes her realize that how she neglected herself and her marriage in order to perform her duties. The phenomena of realization eventually transit into her life and personality".
Divulging some more details about the story, she added: "Naqab Zan isn't the typical run of the mill script; it's different from other dramas. There isn't anyone leading character; the plot revolves around Me, Ali Abbas and Saboor Aly. Ali is my husband and Saboor plays the role of my sister. As the story unfolds, more characters are introduced and one may get intrigued that which actor is actually portraying the lead role".
When asked, what made her say yes to the project, Yamin said: "The various transitions within my character excited me a lot besides the director's approach towards developing the characters and story was also commendable. Adeel is an intelligent and passionate director; working with him has been a delight. He focuses on the little nuances that we as actors miss out at times and makes the entire cast knitted with the story".
Naqab Zan is written by Aamal Reza, directed by Adeel Siddiqui and produced by MD Productions. The cast includes Ali Abbas, Ali Ansari, Saboor Aly, Wasim Abbas, Shaheen Khan, Amna Malik, Saher Ali, Ayesha Khan, Tabassum Arif, and Khalid Zafar.
Naqab Zan hasn't got a release date yet, it will air on Hum TV soon.
Read: HIP Exclusive: Ali Ansari To Be Seen With Saboor Aly In His Next Play