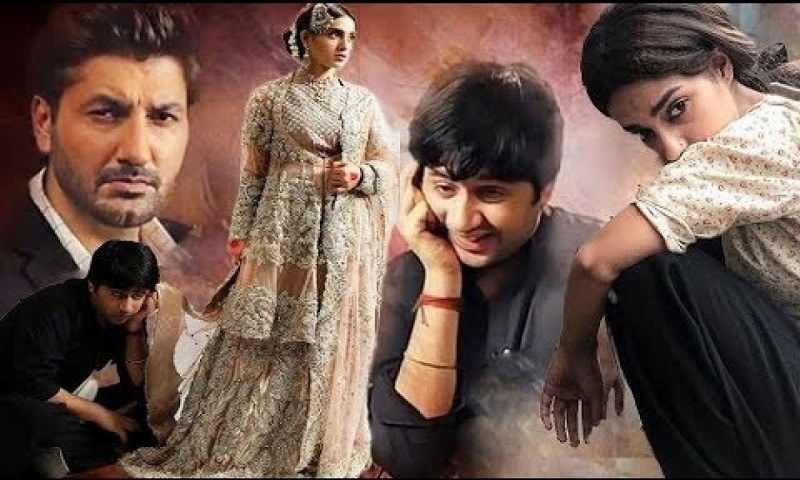 Ranjha Ranjha Kardi continues to impress week after week and last night's episode was no different. Two words for...

Ranjha Ranjha Kardi continues to impress week after week and last night's episode was no different. Two words for last night's episode: exceptional and excellent! There were some crucial progressions in the story and these will now define the course of the story. Brilliant acting, top-notch direction, and beautiful dialogues were the highlight of the episode. Iqra Aziz was phenomenal as Noorie and portrayed all the varying emotions she was going through with absolute perfection.
Read: "Ranjha Ranjha Kardi is a tale of love beyond sensibilities," Imran Ashraf
Yesterday's episode revolved mainly around Noorie and Sahir and how Noorie began to understand everything. Noorie, who was blinded by Sahir's love, has now found a new purpose in life after she gets to know about becoming a mother. Amma Jannatey also played an important role in making her realize how she was being blessed. The dialogues of their conversation were beautifully penned down and Faiza Iftikhar deserves to be appreciated for such meaningful conversations.
However, after getting this news, Noorie was still confused about what to do next in her life but after meeting Sahir and after knowing his true intentions, all her confusions were cleared. Sahir is a manipulating and greedy person and Noorie saw that clearly as he opened up his plans in front of her. The question that she asked in the end before leaving his place that did he steal that money for which he went in jail and the smile Sahir gave as a reply, cleared all the air regarding Sahir to Noorie and to us. For Noorie, it was not money but respect that she ran after but for Sahir, it is money that matters the most and he wants to earn it through Noorie without bringing his reputation any harm. Sahir is a selfish person who has always used Noorie for his advantage and Noorie has now understood this. Noorie's crying on the way to her journey back home was suggestive that she was now looking at things from a different perspective and she knew what she had to do henceforth.
The episode also revealed Fehmida's mannat related to Bhola, and Noorie also overhears the conversation, which also helped in changing her thoughts about the situation. Fehmida is worried about Bhola now as he has still not returned home and she leaves for the shrine after the conversation with Rizwana.
Overall, yesterday's episode was a happening one and so many important developments were shown. Iqra Aziz gave her best in the episode and portrayed all those different emotions she experienced throughout the episode with complete perfection. Syed Jibran was also outstanding as Sahir and Asma Abbas also was impressive. Imran Ashraf as Bhola was missed in this episode, but let's hope he returns in the next episode.
Watch the episode here:
Noorie's decision to stand against Nusrat and Sahir for her child and Bhola will now define her next course and let's see how things will work out for her. Waiting to see now what Noorie's plan will be in the coming episodes and how will she protect her child.