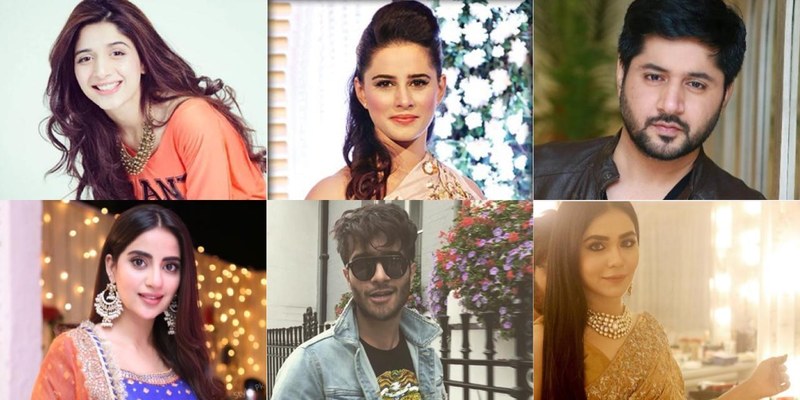 Mothers are one of the blessings of Allah. They are a safe haven for every child. Without them, home doesn't feel...
Mothers are one of the blessings of Allah. They are a safe haven for every child. Without them, home doesn't feel like home. The love for moms is unconditional. Although we love our moms every day, people express and shower their immense love and gratitude for mums, especially on the Second Sunday of MAY, i.e the Mother's Day. It is also a day to be thankful to her for all the many great things they do every day to protect us, cherish us and keep us healthy and sound.
Let's have a look at how our celebrities shared in regards to Mother's day.
Mawra Hussain:
Mawra wrote: 'I wish & pray that I'm always the reason for the twinkle in your eyes. Lucky to have you, my best friend forever. My beautiful mama!!
Maya Ali:
Maya Ali wrote a long, heartfelt paragraph, expressing her love. 'I know this day shouldn't be a specific day to express my love and feelings for you... But Amma Jaan I don't know where I should start from? People might say that you're my mother but trust me I can't be more thankful to ALLAH that he has made me your daughter, people say that I am strong but I never knew how to be strong when I cry, but as time went by I realised I have learnt this art to face the difficulties of life with patience from you.'
Humaima Malik and Feroze Khan:
The sibling duo posted their childhood pictures with their mother.
Hira Mani:
She wrote: 'Khush rahien ammi app Allah apko mere bhe umer or mere khushian de dey Ameen sum ameen'
Shaniera Khan:
She wrote: 'Happy Mummies day to the one person who can see right into my soul. I love you more than the world'.
Imran Ashraf:
He wrote: 'I love you ammii, Every day is your day'.
Saboor Aly:
Saboor wrote an emotional caption on her mother(late) picture. 'When the entire world is celebrating #MothersDay, here I am missing the ONLY person who mattered. Miss you Mama'
Junaid Khan:
Singer cum actor Junaid Khan from the band 'Call' posted a cute childhood picture with his mum.
Mehreen Raheel:
Mehreen Raheel also wrote a long and heartwarming thank you note to her mother.
'My Ama, mine...thank you for patiently answering all the questions I would ask persistently, when I was a child, looking at you in wonder, and listening. thank you for the warm hugs on cold nights. thank you for the Duas every time I needed them and every time I did not even know I needed them. thank you for bringing love and laughter to my life'.
This mother's day, let's go an extra mile and show our mothers how much they mean to us and not just by our words, but with our actions too. May Allah protect all the mothers and keep them healthy, safe and sound Ameen.