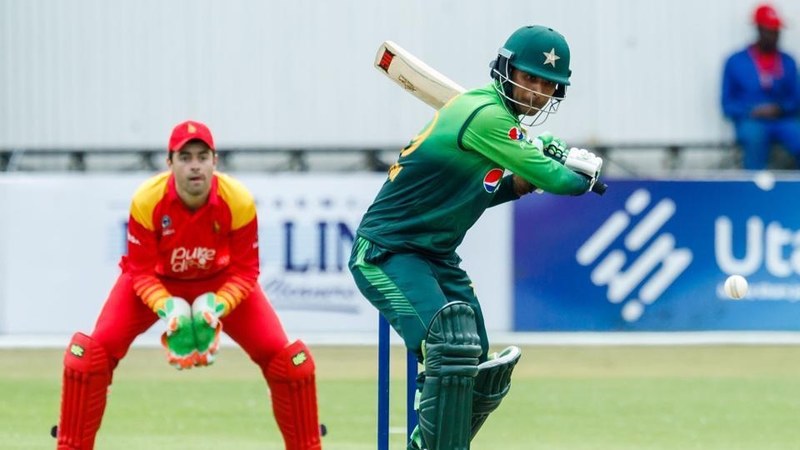 Pakistan conceded at least 30 extra runs yesterday. On a tough bowling day, they were under the pump. Yasir Shah's selection and death bowling meant that England posted a mountain of a score. The usual response to that is? "Panic".
Yesterday, was perhaps a different day. Pakistan started conservatively. They had scored five runs in two overs. Fakhar hadn't flapped at the ball just yet. Imam, danced down the wicket on the 15th ball of the innings. According to CricViz, he has done so 55 times against pace merchants. 24 times, he has succeeded in getting a boundary. So, it is a relatively safe option.
Read: We Will Try and Give Amir Full Opportunity: Sarfraz Ahmed
Fakhar, punches one down the ground for a boundary. Nothing brutal about it. A beautiful straight drive, one we saw against India in that game. Not until his 14th ball, he tries something expansive. Yet he is scoring a run a ball.
England has seen him struggle against Australia and New Zealand when they aimed to ball at his body. They try the same ploy. It isn't working. This wicket has true bounce. Fakhar takes full advantage of it. Toying with the field with scoops, drives, hooks and pulls, he scores the perfect 100.
Slightly unlucky dismissal hurt Pakistan chances. Given what we saw from batsmen barring Asif Ali, he really had to push on to score a 170+ for Pakistan to chase it down, comfortably.
Nonetheless, the coaching staff must be very pleased with how the team reacted and their two power players delivered. More of the same, please!