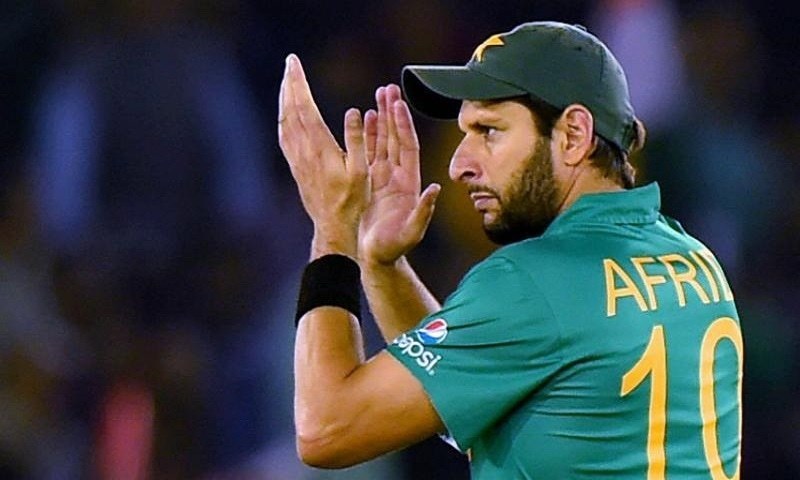 The book clears up a few things but provides little insight about Afridi's cricket..

Sahibzada Mohammad Shahid Khan Afridi! None one has been able to unravel this enigma. His biography shows, he isn't sure of who he is. Afridi for the past 15 years at least has been saying he is a bowler, who can fire with the bat once in a blue moon. Yet in his own book, the focus largely is on this bowling.
Ya'll would have read all the headlines. So, this is kind off a look beyond the headlines.
The glaring miss from the book was how Afridi developed as a bowler. From 2005 to 2010ish, he was a top-class spinner, which so many subtle variations. The book tells us very little about. It focuses more on batting, which went like I tried my best to entertain the adoring crowd.
Read: Sana Mir Becomes the Most Successful Spinner in Women's Cricket
Apart from a few occasions, the crowd's admiration came 1st, team situation 2nd. That 1996 hundred made him a superstar and a crowd favourite. For 20 years, the all-rounder chased that illusion. And he does complain about how he was left to fend for himself with no support. The coaching staff until Bob Woolmer was of little help to the star-man.
Also, there was a lot of backlash on comments about Imran Khan's politics. When one actually reads the book, Afridi feels like another Imran Khan fan. Imran Khan like retirement (a dream of literally every Pakistani cricketer) was his key desire. There were some conflicting views about other political parties as well. However, expectedly most of the praise was reserved for COAS(s). His political ideas, especially with regards to India, are very interesting and even worth pursuing.
The dreaded 2007 to 2010, the period is also discussed extensively. Waqar Younus, Shoaib Malik and Mohammad Yousuf get the most vicious comments. It also reflected on how Ijaz Butt ran PCB during his reign. On the spot-fixing saga, Boom Boom seems to be struggling to defend his action on media. It would be my assumption, that the text shown to the team management wasn't decisive. They were perhaps suggestive. It would great if Salman Butt would have the honesty to come clean now and tell the world what went down.
Read: Shahid Afridi's Biography 'Game Changer' to Release on April 30th
The farewell game account also gets some attention. Waqar Younus and Shahid Afridi may be divided on most things, but both agree that having both Najam Sethi and Shehreyar Khan together in PCB made things complicated.
There were some factual errors, which should have been looked at more carefully. There is a lot of posturing in the book, which someone like Afridi doesn't need. Pakistan's love for Afridi is unconditional. For me, we needed some insight and some introspection. We don't get much of that.
Perhaps, lala can do a book just about his cricket. He has seen the game changed and now it has morphed into something unrecognisable. That story needs to be told. A cricket writer needs to probe deeper into how Afridi developed his bowling.
There is more to Afridi's story than just being a Game Changer!