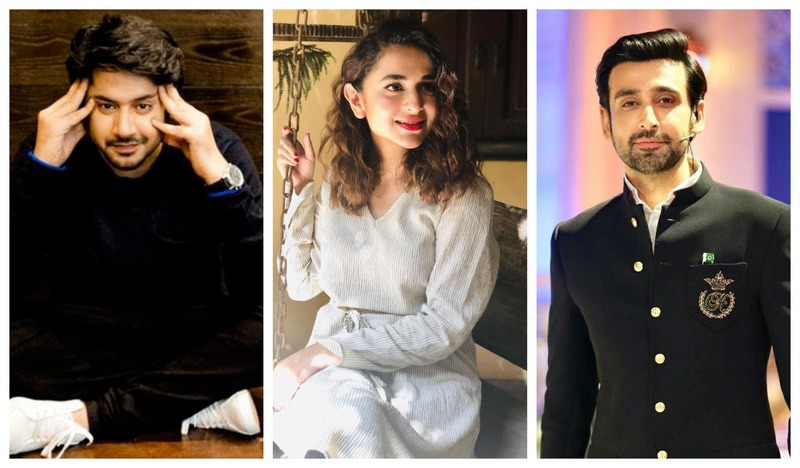 In the era of social issue based on serials 'Rape' is the most talked about topic. Inkaar by MD Productions is also a serial regarding rape, giving the message of NO MEANS NO. Having versatility of Sami Khan, Yumna Zaidi and Imran Ashraf, Inkaar is one of the serials we wait to watch every Monday.
The serial revolves around the life of a girl Hajra (Yumna Zaidi) who despite being a brilliant student abandoned her studies, used to be a lively girl but was shown apathetically in the initial episodes. The story accelerated when she got a marriage proposal of a university mate Shaayan (Sami Khan). Hajra rejected the proposal immediately but on his insistence revealed her secret how she fell in love with a university fellow Rehan Chaudhary (Imran Ashraf) who tried to rape her. Shayaan accepted everything and the couple got engaged.
Read: HIP Reviews Inkaar Episode 6: Sami Khan's Performance was Exceptional
The other twist then came when a secret relation between Shayaan and Rehan was revealed. Rehan tried his best to ruin the character of Shaayan in the eyes of Hajra, but Shayaan's love helped her to choose the truth. The couple on the suggestion of Rehan's father decided to marry soon, but then came an astonishing turn in the last episode where Rehan entered the salon where Hajra was getting ready, attacked her with scissors because of her rejecting him.
The recent episode that on-aired on Monday was much anticipated to know what happened to Hajra and what will be the reaction of her family and Shayaan. It was a brilliantly directed and exceptionally performed episode. The scene between Shaayan and his father in the hospital was powerful. The character that developed the most is of Noor Ul Hassan, Shayaan's father, the father who was always against his son, is now standing with his son supporting him. Yumna Zaidi being injured did not have much in the episode and same is for Imran Ashraf, but the hero of upcoming comedy flick Wrong No. 2 is proving he versatility in the drama. Sami Khan was flawless as Shaayan, and his acting, especially in the recent episode, was intense. His expressions are commendable.
Keeping in mind the nature of Hajra, love of Shaayan and arrogance of Rehan, the drama has entered a very intense situation.
You can watch the episode here:
To see how the family of Shaayan will stand against the powerful Rehan, tune into Hum TV every Monday.