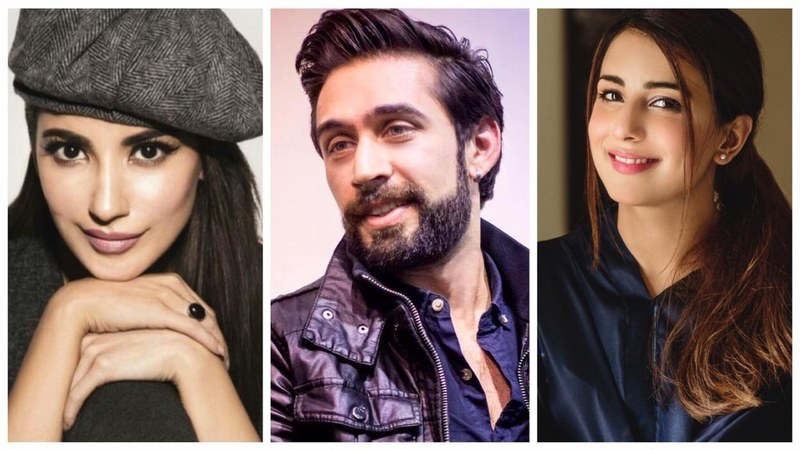 Naveen Waqar to star alongside Ali Rehman Khan and Ushna Shah in an upcoming drama serial Bewafa...

Humsafar starrer Naveen Waqar never failed to impress us with her acting skills, she's very natural on the screen. The stunning actress made us a loyal fan of her talent hence making us fall in love with her yet again in dramas like Beinteha and Saya-e-Deewar to name a few. With a brilliant performance in Tajdeed-e-Wafa, Naveen is currently busy shooting for a new play along with Ali Rehman Khan and Ushna Shah!
Yes, guys and since you all know that we love our plays we decided to contact Naveen to know a bit more about her latest project which happens to be with Big Bang Entertainment and below is what she shared with us.
'The name of the play is Bewafa and it is being directed by Aabis Raza with it being penned down by Radain Shah'.
Read: Naveen Waqar's Next Tajdeed e Wafa - a Bittersweet Story of Family Values!
Now the last drama which we saw of the duo was Khudparast so to have the same director and writer back again is pretty exciting as it means that the story will definitely be an intense one.
With the cast including Ali Rehman Khan, Ushna Shah and Laila Zuberi, Naveen while talking about the drama revealed,
'It's my first project with Big Bang Entertainment and the first time I will be seen on the ARY screen so I am very excited. The story is about a couple who are happily married and are put to the test. It's also about how different shades of women use their power to make or break a home'.
Talking further about her character, the actress said,
'I play Kinza, she is a housewife and is married to her childhood sweetheart. She is a sensible woman and what drew me to her was her strength and her sensibility. She is a very positive and compassionate character'
With the shoot already in full swing, Bewafa is expected to air sometime after Eid ul Fitr and we for one can't wait to see Naveen on the small screen with such a stellar team and cast soon.