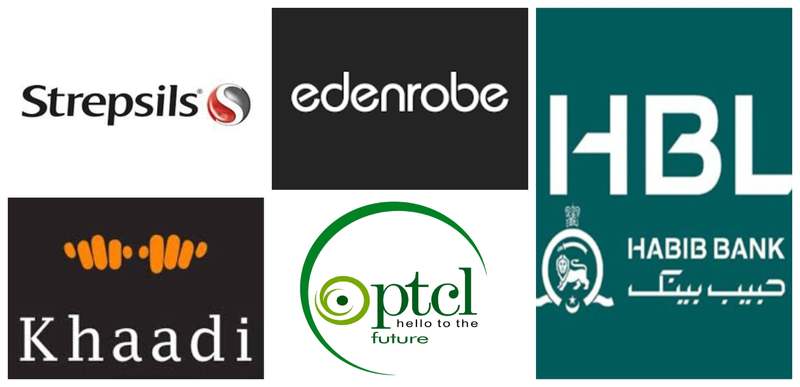 For all Pakistani's over the globe, Independence Day is the point at which all feelings come hurrying through and...

For all Pakistani's over the globe, Independence Day is the point at which all feelings come hurrying through and everybody praises the event in their own exceptional manner. The whole nation is sprinkled with green and white. Not to overlook the country's 'Jazba' can be seen when the kids, adolescents and old gladly partaking in all exercises.
Brands have likewise revealed the exceptional crusades exclusively committed to Pakistan's 71st Independence Day. This year we've seen some creative, out-of-the-container thoughts from different powerhouses, gives out messages pressed with enthusiasm.
Here are a portion of the top crusades took off so far this fourteenth August.
Habib Bank Limited
HBL's rendition of National Anthem is bound to bring tears to your eyes. With crisp shots and breath-taking visuals, the brand has redefined the concept of 'Azaadi' in a unique way.
Edenrobe
The Clothing brand has raised the bar by lauding unsung Pakistani women who sacrificed their lives in the struggle of Independence. The campaign speaks volumes about women empowerment and we are loving the retro theme.
Women struggled and sacrificed for independence just as much as men, and yet some of these unsung heroes never made it to the limelight.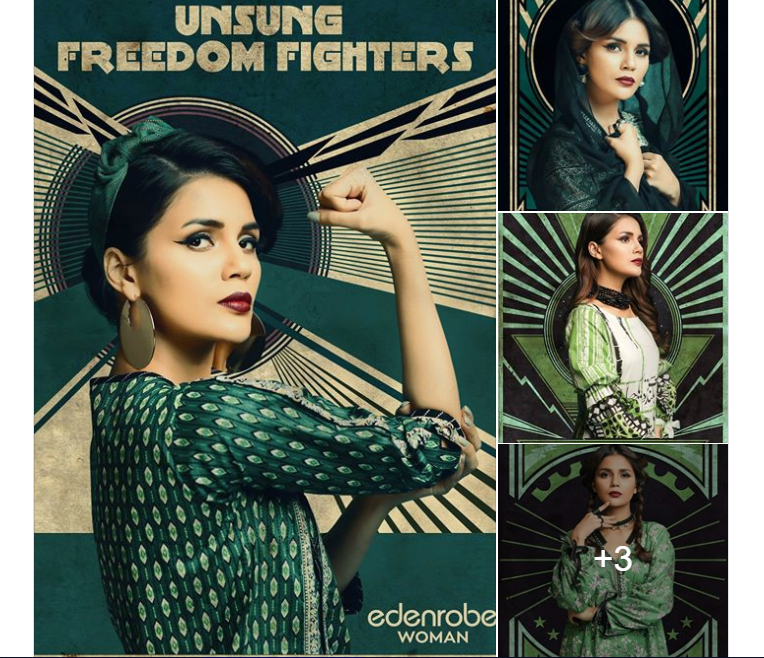 *Let's celebrate this Azaadi with edenrobe's exclusive FREEDOM EDITION to commemorate all our hidden heroes.Freedom edition available in stores & online: http://bit.ly/Freedom-collection*
Sooper Uniting Junoon, featuring Ali Azmat, Salman Ahmed, and Brian O Connell, after a hiatus of 13 years, the brand has the whole of Pakistan excited for their historic comeback. Their power-packed collaboration is yet to come out and we have our fingers crossed for the power-packed campaign!
PTCL
The telecommunication brand opted for a mainstream strategy and showcased the vibrant cultures of Pakistan while the beat of the dhool is bound to get you pumped up.
Khaadi
If there is one campaign that has truly stood out this Independence Day, it is surely one by Khaadi. Proving its love for Pakistan, the brand has united people from all spheres of life under the chant of 'Main Bhi Pakistan Hoon'. What's more, the brand has announced a donation of 50% of what customers spend on August 14 for the improvement of the nation.
Strepsils
Strepsils Stereo launched Season 2 with yet another A Capella song, 'Mera Pakistan' – an original composed for this Independence Day.
The platform continues its streak of producing stellar national songs second time in a row with artists including Ali Noor, Ahsan Pervez, Shiraz Uppal, Sara Haider, Ayesha Omar, Kami Paul, Rabi Peerzada and upcoming talent Haddi Uppal collaborating on this new feature.
The article is originally published on Brand Synario