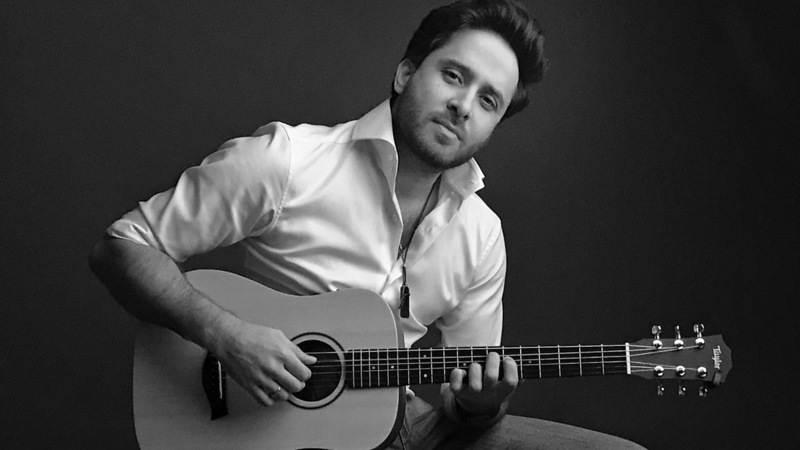 Haroon Shahid has come a long way. Starting out with the rock act Symt and some well-received performances on Coke Studio, he was signed by Shoaib Mansoor for Verna, the director's third venture after Khuda Ke Liye and Bol. He has now become a household name with the hit television play Do Bol and other successful projects such as Tajdeed-e-Wafa and Khaas. HIP got in touch with the very talented crooner and actor for an exclusive, candid chat about Do Bol, the changes in his career path after Verna and his musical aspirations. Here are some excerpts from the conversation where Haroon chose to keep it real...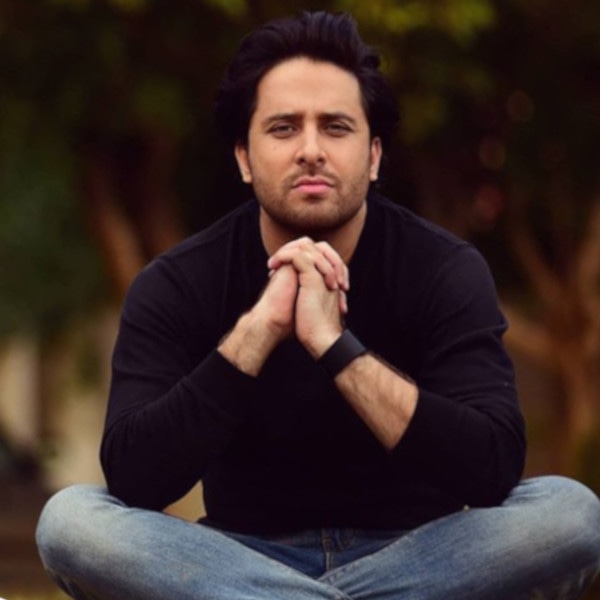 HIP: In the past two years, you have done a major film, and have been part of two successful television serials, including the hit of the season, Do Bol. Your third play Khaas is currently on air. Things are looking pretty good for you…
HS: Especially after Do Bol which actually came as a surprise to me that I did not expect it to do so well but then again, I guess that's the way it works -- you really don't know what is going to click. Although, I still find myself more of a musician than an actor currently. I feel I am more comfortable making music but I am learning day by the day as the switch to acting is happening slowly but surely. The comfort level (with acting) gets better every day with every project I do.
HIP: How has life been after Verna? Has it been smooth sailing? You have managed to gain a lot of mileage on television following the film…
HS: It has not been (smooth sailing). For me or for anybody who would be doing a Shoaib Mansoor film opposite Mahira Khan, one of the biggest project hype-wise in Pakistan, the expectations would be rather high. And the project did not do as well as had been expected -- the movie probably at best-managed break-even business, however, I was lucky in the sense that it was being distributed by Hum Films, and that is when I got in touch with the people at Hum Network. Initially, I did not know what would happen after the film as there was a gap of around six, seven months where I was just hoping that I would get a project, which was not materializing at that point. But then slowly and steadily things got better and I got my first offer. My first play was Tajdeed-e-Wafa (opposite Naveen Waqar) and then while I was doing that I signed on to another project which was Do Bol by Six Sigma Productions which has done really, really well. I am hearing it is being called one of the most viewed drama serials in Pakistan on YouTube ever. As far as my recognition and face value is concerned, it has risen considerably after this drama. My latest play Khaas is on air which has Sanam Baloch and Ali Rehman as leads alongside me. So yeah that is how it has gone.
HIP: You originally started out as a musician, during a period when Pakistani pop-music was expected to take off following a series of successful artists such as Atif Aslam and Ali Zafar striking it big. That did not quite happen – what do you think were the reasons?
HS: It can be attributed to a couple of reasons, and we can spend a whole day talking about this – but to mention the main ones -- Number one, live music was killed because of security issues. So there were a lot of places where we would be expecting to be playing for a public audience and expect people to come and buy tickets, that just completely vanished, to the point that people were not prepared to pay for concerts. The live music circuit was the life and blood of the industry, and to draw parallels with cinema, the reason people in Pakistan have started to make films is because the cinema ensures that you cannot go in without paying the ticket. The second reason has to do with commercialism. While on the outset, it appeared that you need commercialism for the industry to survive, slowly and steadily it was killing it. To give an example, if I do not want to watch (an artiste such as) Atif Aslam or Ali Zafar play (solo), and I know that there is a certain corporate event happening or there is a food festival happening (where the artiste will be performing, too), so I will just rather go there. Given this, if an artist demands that he charge a certain amount for his (solo) concert's tickets, he probably is not going to get it as not even half of the audience which would have seen him play at a corporate event or a food festival would show up. And number three, the only music we have been hearing is from soft drink-sponsored shows – and bear in mind that they only want hits – and the only way they ensure that is by picking up an old song and rearranging the music and voila!, you have a hit. So lack of original music is the third major point.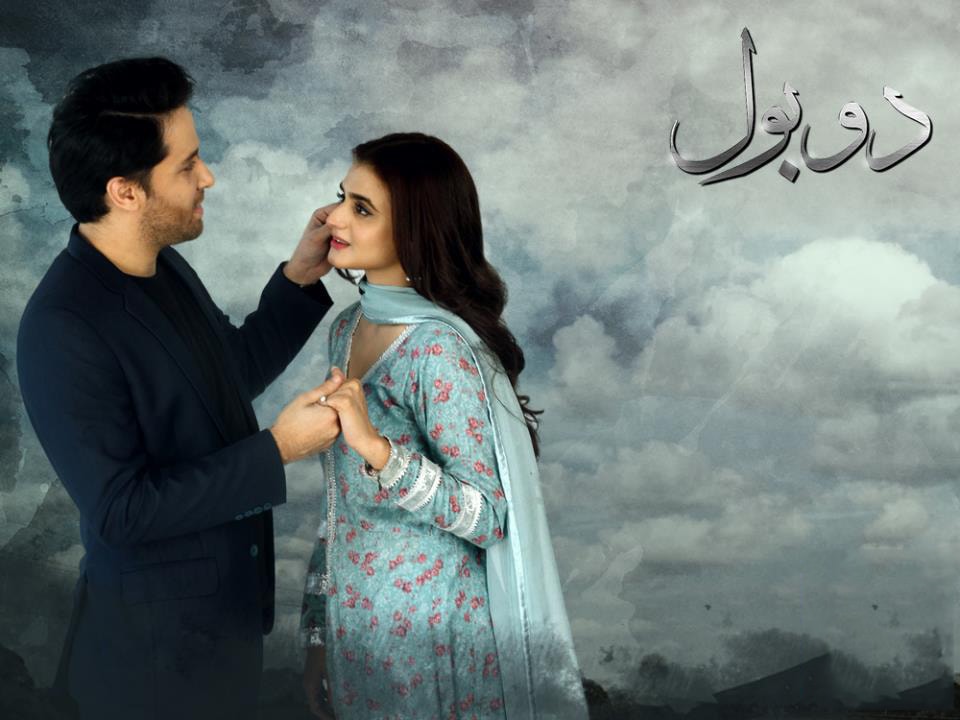 HIP: Coming back to your performances, they come across as rather natural. Do you rehearse a lot with an acting method or does it come naturally to you?
HS: I am still learning and learning every day. Probably the reason it looks natural is because that is all I know and here I should also add that my mentor, the person who made me act for the first time, Shoaib Mansoor, he completely believes in the fact that you just need to act (naturally) when facing the camera. If you are just playing the every-man, and not some really 'different' character, you have to keep it very real and be yourself and add in a bit of nuance along with taking the director's cues, and you are good to go. I just perform with whatever knowledge and experience I have gained and I try to keep it very basic and simple.
HIP: Your background as a musician and a vocalist must help with your acting roles…
HS: As a vocalist, I feel a slight advantage that you have is that you know how to sound natural. In acting, a huge element comes from the way you sound. So your voice plays a very important part in getting the feelings and emotions across, it is not only about what your body language or facial expressions are saying, the vocal expressions matter as well. So as a vocalist, in fact, this is true for most actors who come from a music background, they have a slight understanding of how they can use their voice to make certain lines have more feeling or emotion in them.
HIP: What has been your most challenging performance so far?
HS: My first film was opposite Mahira Khan directed by Shoaib Mansoor, these are two big names. At that point I was rather taken aback – I was doing a film, which is a pretty big thing in Pakistan, and then it was a very high profile project, which is a challenge in itself, and all of this was happening so fast. So after that whatever I have done, seems a little bit less challenging than that. The first day on the set (for Verna) I was facing the camera, opposite Mahira Khan and we were shooting a romantic scene. I had no clue, and that was a challenge – a huge learning curve, in the sense that I kind of I understood how to let go of my inhibitions and just be myself.
HIP: You are pretty active on Instagram and Twitter. How do you deal with cyber-bullying and the omnipresent trolls?
HS: Over time I have learned – and I am lucky to have worked with actors and actresses who are big names in the industry like Mahira Khan, and recently I just got to work with Sanam Baloch – these are people who are really, really well known. And they have their fair share of trolls who are trolling them relentlessly. So what I have learned from them is don't respond as it's part of the game so you have got to become immune to it. But being me, the kind of person I am, I find it funny on occasion and I do tend to respond as well, at times. I do end up having some fun with them. Just the other day, some guy he commented "ap roza rakhte hain" (Do you fast?) and I was like this guy needs to get a response. So I just said "Kyun ap ki koi pakoro ki dukaan hai? Ya ap ne mujhe kuch khas bechna hai?" (Do you have pakoras or anything special to sell?) So I tend to have a little bit of fun with my social media life too.
HIP: What lies in the future for Haroon Shahid?
HS: There are a couple of projects, in fact, two of them which are related to acting and music, and I will be playing a musician in both of them, which is exciting for me -- I am definitely looking forward to them. One is for television, the other is a film. On the music front, what Do Bol has done is that it's put me in a position that I have a much larger audience that knows me and understands me and follows me, which means now is the time where I can, without relying a 'brand', I can put my music out there and it will hopefully create some impact. By the end of this year, I would want to be out there playing more music.