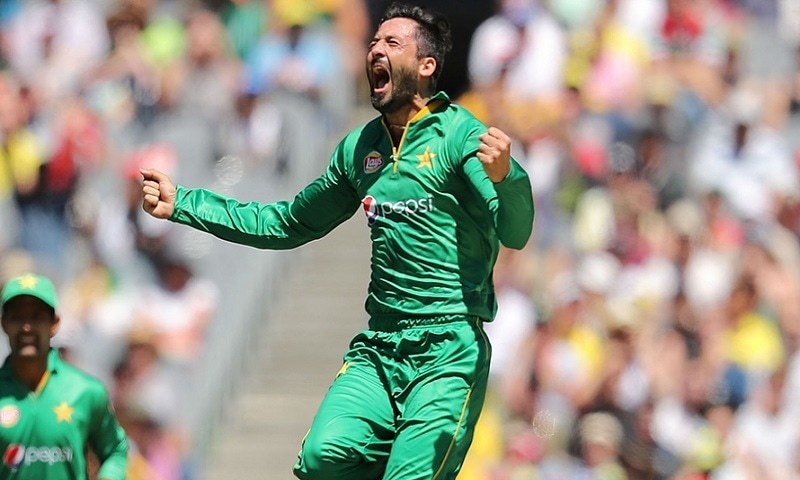 Is the pacer fit enough to play international cricket?

Junaid Khan is a likable cricketer. There hasn't been any controversies about him, his smile is evident often in the cricket ground and even when he talks to media, and he comes across as a boy next door. Add to the fact that Junaid Khan toiled in those dead pitches in UAE as Mohammad Amir had a self-inflicted ban.
During this period, Junaid was the undisputed king of Pakistan's fast bowling. Bowling Virat in India, taking fifers in Sri Lankan and UAE pitches, he was the 1st name on Misbah's team sheet. Then that injury just months before the World Cup 2015.
Unfortunately, it is 2019 World Cup time and seemingly he hasn't returned to full fitness just yet. It does look like, he never will. It is most evident in his fielding. Never an athlete, Junaid was passable before 2015. Now, he is a liability wherever you put him on the field. Yesterday's game he dropped a simple enough and gave away 7 runs in the fields. It's been a pattern for a while.
Against top 9 times post his injury problems, he is averaging 34 and going for almost 5.7 RPOs. Against the same teams (even negating ascend of Bangladesh), he averaged 28 from 2011 to 2015. It is a significant drop considering that Junaid doesn't bring much else other than his batting.
It is a testament to his mind and understanding of the game that he hasn't done worse really. He has developed different slower balls to compensate for the lack of pace. It was the norm to expect Junaid to bowl in early 140. Now it's usually between 125 and 132. That is a significant drop.
Read: Mohammad Amir Set to Make an Inevitable Return to the World Cup squad
The thing is, selectors, captains, and coaches have been polite towards Junaid and not called him out for lack of fitness. It is perhaps because of how diligently Junaid Khan has served Pakistan. But at this stage, it is not about common courtesy.
We have seen in England that there will be very little in it for the bowlers. Pakistan's only threatening pace bowler yesterday was Hasnain. He could have Roy a few times. The raw pace is what is required. Amir nor Junaid would bring you that. Usman Shinwari might be your man. Yes, he can go for runs, but given the pitches, every other bowler will too. But when Shinwari shall fire, he will run the opposition down. We do need wicket takers in the 11 and pace seems to be the only option.
Things might change due to weather and other factors. But you have to give yourself a chance on face value. On flat wickets, bring on your fastest men.