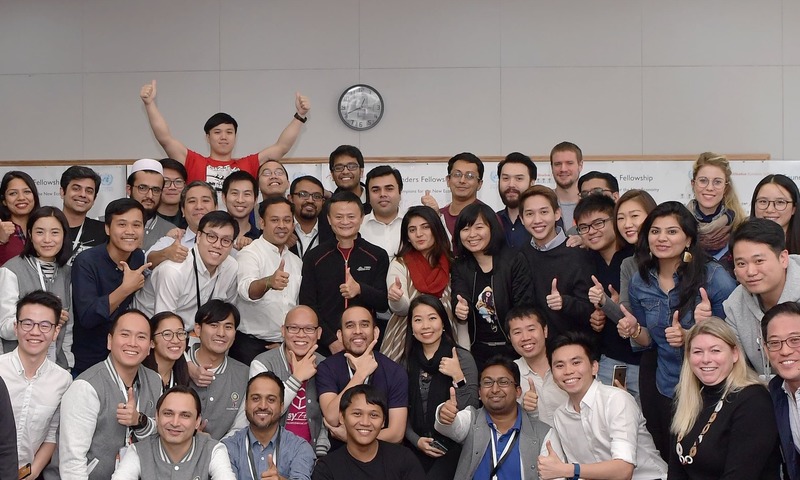 Founder of "Secret Stash" believes in strong work ethics, especially establishing trust...

"Daring ideas are like chessman moved forward; they may be beaten, but they may start a winning game." - Johan Wolfgang von Goethe. Exactly like this, a ground-breaking idea was one of "Secret Stash" – a website that allows everyone to buy and sell branded-ware, and that too, anonymously. It was started by one lone, brave female with an idea that inspired her, and she took the giant step. And today, "Secret Stash" stands as an exemplary, thriving business, all because of one lady – Nazish Hussain. HIP wanted to know all about her story, and Nazish helped us learn everything about her and her venture. Here is her story:
HIP: How did the idea of the "Secret Stash" come along? Your idea was to provide everyone high-end branded-ware in Pakistan, but why exactly this approach?
Nazish: I was on vacation in San Francisco and the city has a big culture of vintage shops. When I visited them, I was absolutely fascinated by this concept, where one could find all these beautiful designer bags, shoes and clothes at great prices and simultaneously, if you had things you weren't using you could sell it and make some extra money. I knew at that moment that something like this needed to exist in Pakistan. After all, if I wanted something like this, then, why wouldn't other people?
I also knew there were so many Pakistani women who had all these things they weren't using that were just taking up precious closet space, as they didn't want to give them away having spent good money on it. Simultaneously, there were women who were wanting those same pieces, but couldn't buy them at full price or did not have access to them. There was a definite gap in the market that needed to be fulfilled. I realized if no one else was doing it why couldn't I? With my digital background, I knew the future was e-commerce, and there was no reason why we should be restricted to limited retail space in one neighborhood or city when women across Pakistan could be reached.
Being online was also essential, keeping cultural sentiments in mind. People wouldn't want others to know if they were buying or selling pre-owned items, and it had to be anonymous, where we're the only ones interacting with the buyers and sellers. Hence, the name "Secret Stash" was coined, and a few months after that initial a-ha moment, I quit my job and launched, "Secret Stash". 
 **HIP: Your intro on the page says, you left your job, to start this project? How difficult was that step? What challenges did you face and how did you overcome them?**
Nazish: Leaving my job initially, was not as difficult as I had made up my mind and I was confident enough that if this business didn't work out, I could always get another job. An opportunity to start my own company doesn't always come around, though. This was my moment!
However, the real difficulties came a few months later, especially after having initial success with my launch. Ever since I had graduated, I always had a corporate job working with a lot of people around me and making a decent steady income. And there I was all alone, sitting in my dining room trying to not only build a business from scratch but also build an actual market, educating Pakistani consumers on the concept of buying and selling pre-owned items itself. I had no prior knowledge of running my own business, so I was navigating uncharted waters all on my own. I found all of this especially difficult, and when I got some consulting opportunities, I jumped on them and started running "Secret Stash" part-time.
It took me two years to actually go completely full time. I was lucky enough to attend the Global Entrepreneurship Summit in Summer 2016 at Stanford University. That once in a lifetime opportunity allowed me to not only interact with entrepreneurs from all over the world but here CEOs from the top global companies including Facebook, Google, LinkedIn, (you name it!) and the icing on the cake, of course, was hearing President Barack Obama speak. I came back so inspired from this trip, I realized that if I wanted "Secret Stash" to work, I had to go all in. I left all other consulting and freelance work that I was doing, and put in my 100% for "Secret Stash", and it was the best decision ever. The company has grown tremendously, and I have no regrets. 
HIP: Greatest difficulty faced while running "Secret Stash"? How did you overcome that?
Nazish: I think one of my biggest challenges was going full time on "Secret Stash", and then, expanding the team. The business was growing, but I was used to being a one-woman show. I knew to sustain and continue "Secret Stash's" exponential growth, I needed support and a team in place. Navigating that and trying to find good like-minded people, who understood the business with a small startup budget was more than a challenge, but I managed to overcome that, and today, I have a small, but a great team in place! 
HIP: The best moment running "Secret Stash".
38 Asian Entrepreneurs Graduate from Unctad and Alibaba Business Schools Efounders Fellowship
Nazish: I think one of the most exciting parts recently, for me, was getting accepted into Alibaba's e-founders fellowship program. It's an exclusive program for start-up founders from Asia and Africa, where I got to spend 2.5 weeks in China, getting completely immersed in the world of Alibaba, one of the top companies in the world, and learning how they became the giant that they are today.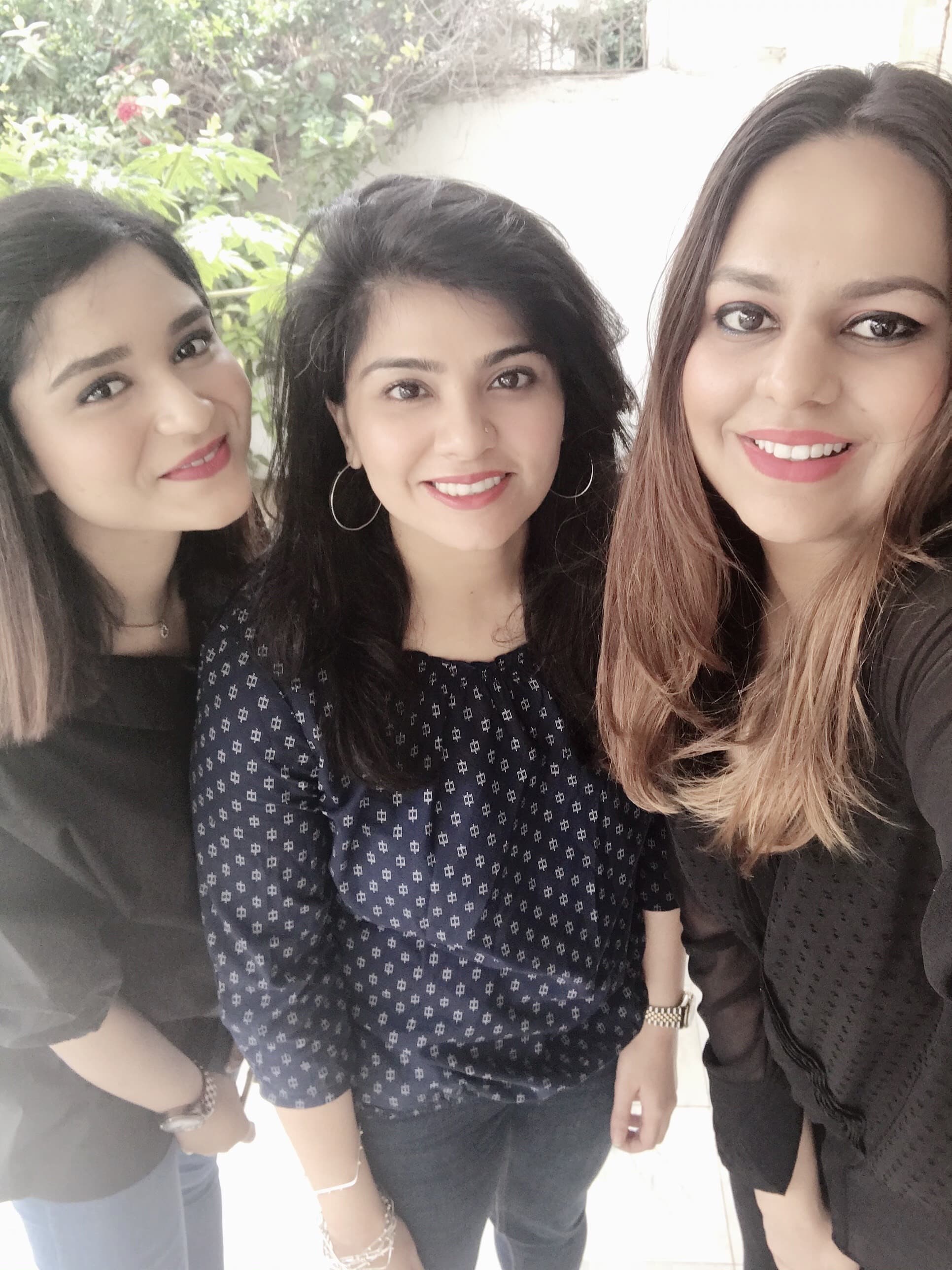 HIP: How exactly does "Secret Stash" ensure the customer gets the best?
Top 5 reasons to shop with secret stash
Nazish: We at "Secret Stash" try our level best to share as much information about the products we have, including, close-up pictures and the minutest details about the condition of the products we have for sale on our website. So, the customer gets exactly what they see and there are no surprises. We try to give the best customer support and service to all our customers. If they require additional information or pictures, before they finalize their purchase, we do our level best to accommodate them. We've also put in place quality score criteria, recently, so if anything is below a 6/10 we won't accept it. Lastly, in terms of authenticity, if we even have a 1% doubt that an item is potentially not real, we will not sell it.   
HIP: What does Nazish Hussain still wish to accomplish?
Nazish: I want "Secret Stash" to not only be a local powerhouse but a regional powerhouse expanding to other South Asian countries and the MENA region too. I want people in Pakistan to be as comfortable as they are international with buying and selling pre-owned items and believing that old is the new, new!    HIP: Your favorite brand
Nazish: I don't know if I have a favorite brand but I've always dreamt of owning a Chanel bag and I hope to own a pre-owned one, hopefully, purchased from "Secret Stash"!  
HIP: The philosophy you followed and believe to be the success behind "Secret Stash".
Nazish: Work hard, believe in yourself and be honest. Having a strong work ethic is essential and trust is so important, that it's a key component of my business.
HIP and Nazish Hussain ended our most insightful conversation here. Trust, as she spoke about last, is truly the key, and "Secret Stash" has definitely kept that, winning over thousands of customers.
HIP wishes this inspiring lady and the "Secret Stash" more success, and thoroughly thanks her for sharing her time with us.