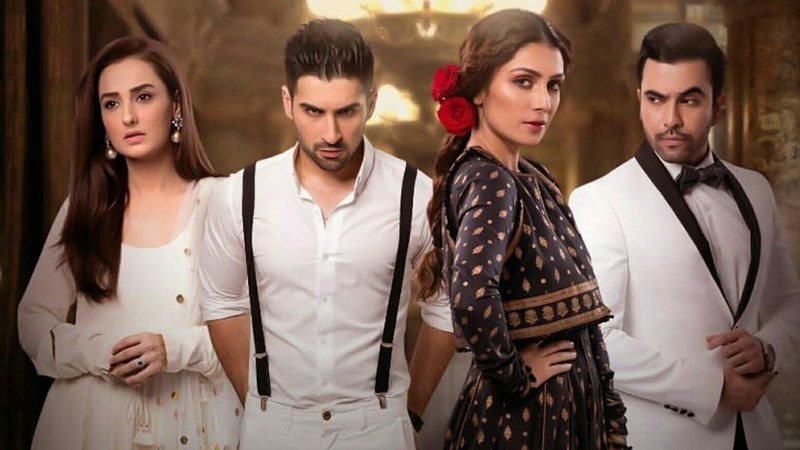 Starring Ayeza Khan, Momal Sheikh, Junaid Khan, and Muneeb Butt, Yaariyan has been a roller coaster ride...
Have you heard the saying "Grief is the price you pay for love"? Watching Yaariyan reminds you of this bitter truth. Starring an ensemble cast including; Ayeza Khan, Momal Sheikh, Junaid Khan, and Muneeb Butt, Yaariyan has been a roller coaster ride so far, with brilliant direction and a unique storyline.
Sister feuds in dramas definitely age back at least a decade, but Yaariyan did their own unique twist on it. Zubi (Ayeza Khan), the younger sister who doesn't care for anyone but herself and Sadia (Momal Sheikh), the elder sister who seems to care for everyone but herself, both live up to our expectations of as clichéd as a sister duo can get. Though Ayeza Khan's and Momal Sheikh's stellar performances bring a new dynamic to their characters every episode, and we can't help but appreciate their acting.
You'd think that Ayeza Khan cannot bring anything new to the typical "mean girl" character that you see on your screens every other day, but she does, and with such an effervescent charm that leaves you dumbfounded. Zubi isn't your typical, entitled brat who is only seen plotting against people and making evil faces at the camera. Ayeza Khan shows you her emotional and very much humane side, which kind of restores your faith in character building; an evil little sister can have much more to her personality, apparently.
Last night's episode didn't have any important developments as per se, but it did have some very intense moments. (Trigger warning: marital rape) After being turned down by Zubi, Umair (Muneeb Butt) is angry. He is watching Sadia sleep with rage and hate in his eyes, and the next moments pass by a blur. It isn't clear what happens until we see Sadia screaming at Umair next morning for taking advantage of her. Momal Sheikh portrays the anger and grief in such a way, that you can't help but feel angry yourself. Sadia's outrage doesn't do anything because Umair refuses to believe her, and the matter dies down with the same pace as it was brought up: fast. We can't help but feel that marital rape was used just as a plot device once again, without exploring the psychological, emotional, and social consequences of the act itself. Will Yaariyan do justice to the bold plot they have included, or would it just serve as another storyline, we would have to watch to find out.