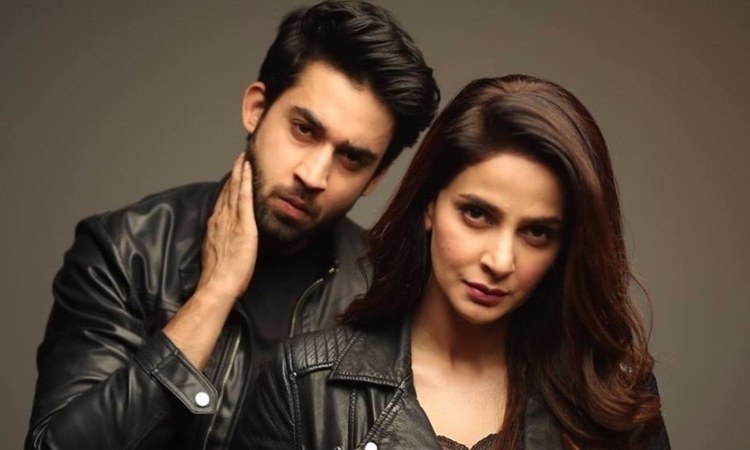 As the drama is nearing its end, its engrossing plot is still able to hold the viewer's attention with unexpected twists and turns that add to the beauty of this serial. Ever since Cheekh started, it became a mega-hit instantly due to the spellbinding direction of Badar Mehmood and outstanding script by Zanjabeel Asim. The cast has no doubt given its 100 per cent and their excellence of performance is eminent in every single episode.
Read: HIP Reviews 'Yaariyan' Episode 6 : Ayeza Khan Doesn't Play your Typical Mean Girl
It has been a delight to see Emaad Irfani playing his character with streaks of perfection. His on-screen chemistry with Saba Qamar has become the talk of the town lately. After his return in the plot, he has proved the importance of his character by playing it brilliantly and it would not be wrong to say that after Bilal Abbas and Saba Qamar, he is the most prominent one in Cheekh.
This episode has been a happening one that was much needed after the previous slow episode. Shariq is finally seen taking care of Ramzan and his family and helping them. Yawar after knowing about Mannat miscarriage warns Wajih that if proved guilty, he will have to fight this war alone. At least this incident knocked some sense into Yawar and it was a positive thing to see.
The court scene was the best one among all in this episode. SHO Amir entirely changed Nayab's statement that left Shayan and Ramzan enraged. It was imminent that they are badly going to lose it. While Aqil Zada was cross-questioning Ramzan and declaring Wajih innocent, Mannat's lawyer requested for a medical test to be done on Wajih and then be matched with Nayab's test report.
Watch the episode here:
It served as a ray of hope for Nayab's helpless father as well as Shayan. Let's see what new progress is made in the next episode.